Imagine a life on the road, exploring the vast landscapes of the United States in your own motorhome. It's a dream many have, and with the right preparation and mindset, it can become a reality. In this guide, we'll walk you through the ins and outs of living and traveling in a van, so you can begin your RV trip in the US!
Preparing for you RV trip in the US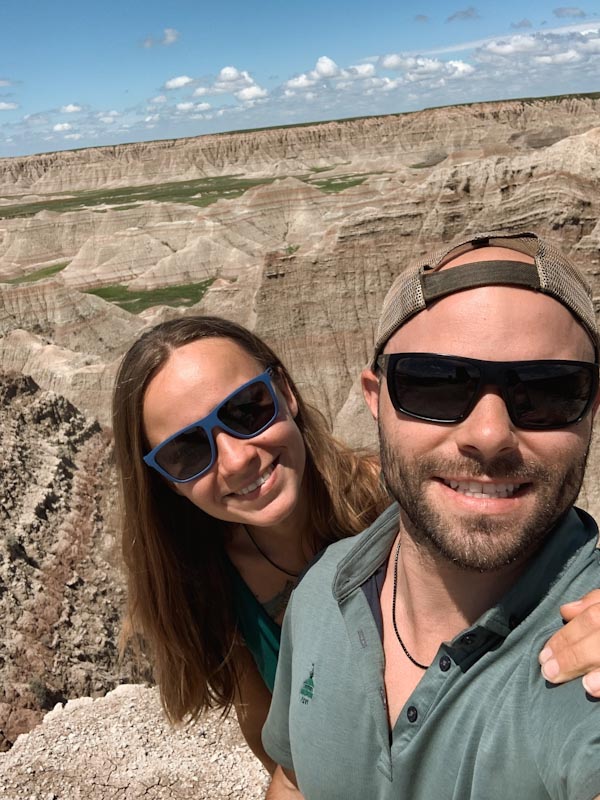 Life in a motorhome in the US (and any other country) is not only fun but also challenging. Sightseeing is just a drop in the ocean. Most of the time, we spend in a parked car, working on a computer. Breakdowns and unforeseen situations will become your companions. Life in a van requires flexibility and great problem-solving skills. But these difficulties are worth overcoming for the sake of freedom and joy of travel.
Up for a new challenge? Let's dive into the #VanLife world. In this guide, we'll explore the inside of a RV trip in the US. However, these tips can be your compass on any motorhome adventure, anywhere in the world.
Whether you've purchased or built your dream RV, it's time to hit the road. What do you need to do first?
Get an official domicile
First things first, you'll need to decide on your official address. Your address, also known as your domicile, serves as your primary place of residence. It plays a vital role in determining where you pay taxes, cast your vote, register your vehicles, and receive mail. Since your home will be on wheels, this is an important but sometimes tricky task.
If you have friends or relatives, you can use their address for official registration. Alternatively, if you have an ID from a state where you previously lived, you can maintain residency there. But if these options don't work for you, there's a simple solution – head to South Dakota and become residents of this fantastic state. Not to mention, South Dakota offers attractive tax rules that can be beneficial for your RV trip in the US.
Curious to know more about it? Check out my article: "Why did we become residents of South Dakota?"
Choose an internet provider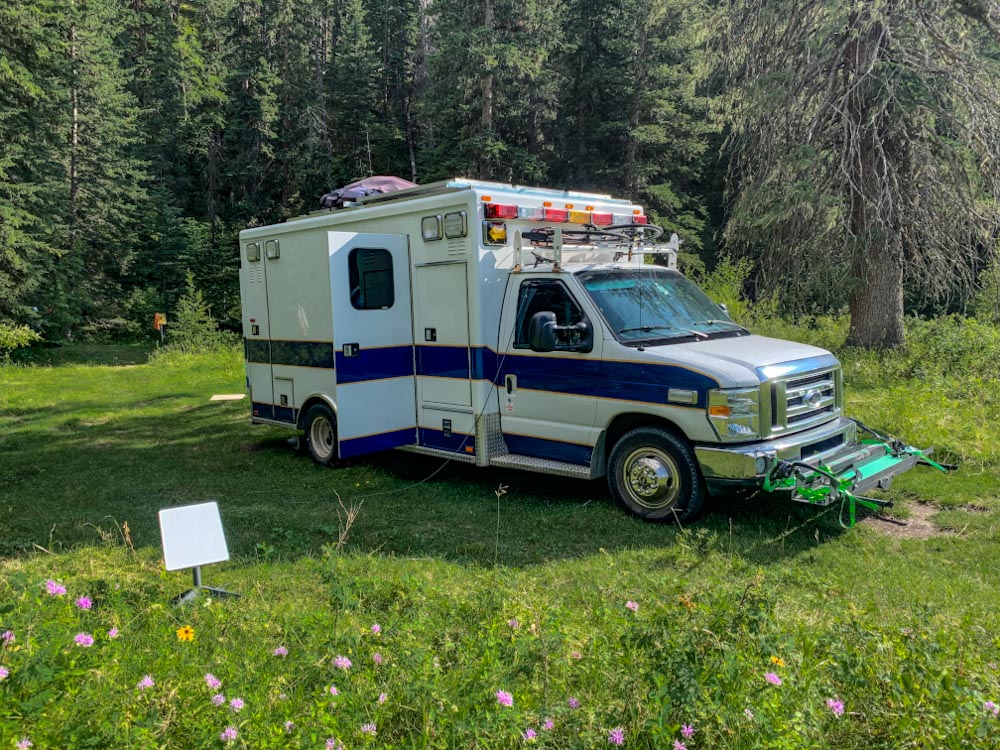 Your internet options may vary depending on your needs. If you're comfortable with limited connectivity, you can rely on public Wi-Fi. For more reliable access, you can pay for mobile internet. And if you want top-notch connectivity, consider investing in Starlink, a cutting-edge satellite internet service. Each option offers its own advantages for your RV trip in the US.
🌐 Free Wi-Fi can be found in various places across the US, including Walmart, Planet Fitness, museums, restaurants, and campsites. However, relying solely on free Wi-Fi might not be sufficient for all your needs. Internet access is crucial for tasks like searching for campsites (both paid and free), locating shops, gas stations, and checking opening hours of establishments. While some places offer free Wi-Fi, it's always useful to have your own reliable connection on the road.
🌐 Mobile internet options are available based on your data needs, required speed, and the coverage provided by operators in the states you plan to visit. The major US mobile operators include Verizon (covering 70% of the country), T-Mobile (62%), AT&T (68%), and Sprint (30%).
It's advisable to avoid limited internet plans, as data consumption, especially when using navigation apps like Google Maps, can quickly deplete your precious gigabytes. For those who work online, reliable and fast internet becomes a top priority.
Initially, we tried different mobile internet providers. However, as heavy internet users consuming at least 200 GB of data per month, only an unlimited plan sufficed for us. T-Mobile offers such a plan for $90 per month. Despite this, in remote areas, we faced connectivity issues. Ironically, it was in these places that we preferred to boondock for extended periods.
🌐 As a result, in our quest for a reliable solution, we invested in Starlink. Though the device costs $600 upfront, the monthly fee of $150 was worth it. For those who work online while living in a van, Starlink proved to be the best option. It provides stable and high-speed internet wherever we roam.
Thinking about getting Starlink? Check out my honest review: "Starlink Overview: Satellite Internet for Digital Nomads"
Create a travel itinerary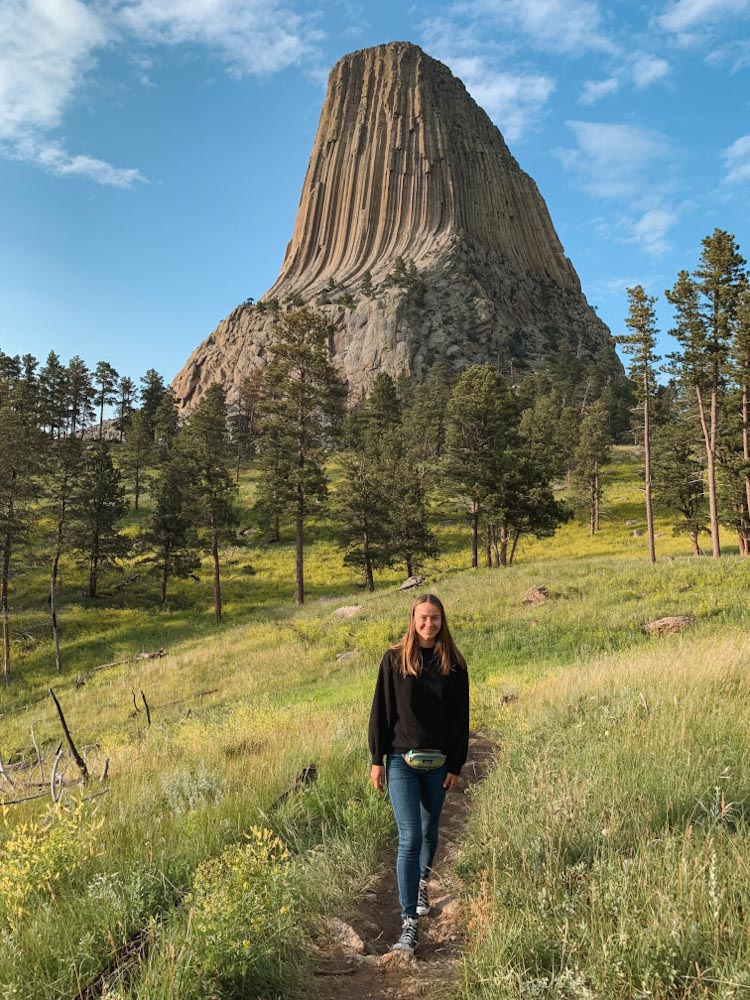 Planning your travel itinerary is the most exciting part of any trip. The USA is a stunning country with countless attractions to explore, and you'll be tempted to visit them all! 
However, it's crucial not to let the excitement overwhelm you and turn your trip into a stressful experience. Your plans will naturally change during the trip, so embrace the spontaneity and go with the flow. Keep it simple and stay open to new discoveries.
Here's a step-by-step guide to help you get started:
Define your travel goals. Decide what you want to experience on your trip. Do you prefer hiking in the mountains, relaxing by the sea, exploring cultural attractions, or engaging in specific sports and activities?
Check the weather and seasonality. 
Take note of any festivals, events, or gatherings that you don't want to miss. Plan your route around these dates if they align with your interests.
Decide on the general direction of your motorhome journey. Map out the states and areas you want to visit.
Pick a few must-visit attractions that you really want to experience. Leave room for spontaneous discoveries along the way.
Determine your travel budget, including fuel, camping fees, attractions, and daily expenses.
Balance Work and Play. If you work online during your trip, find a balance between sightseeing and work time.
Stay Flexible. Remember that plans can change, and that's okay! Embrace spontaneity and be open to adjusting your itinerary as you go.
Decide on the distances you'll cover each day. Keep in mind the driving time and the places you want to explore along the route.
Check Local Regulations. Be aware of any specific rules regarding motorhome parking and camping in each state.
Use apps like iOverlander, GasBuddy, and campsite finders to help you on the road.
This technique helps me get down to earth and not get lost in endless planning. This is important when traveling is not a short vacation, but your not-so-ordinary life. 
You can read my guides to the USA in the blog:
Exploring South Dakota – Land of Cowboys and Indians
Discovering Richmond: Your Ultimate Travel Guide
Tackling household issues on the road
Where will you sleep on you RV trip in the US?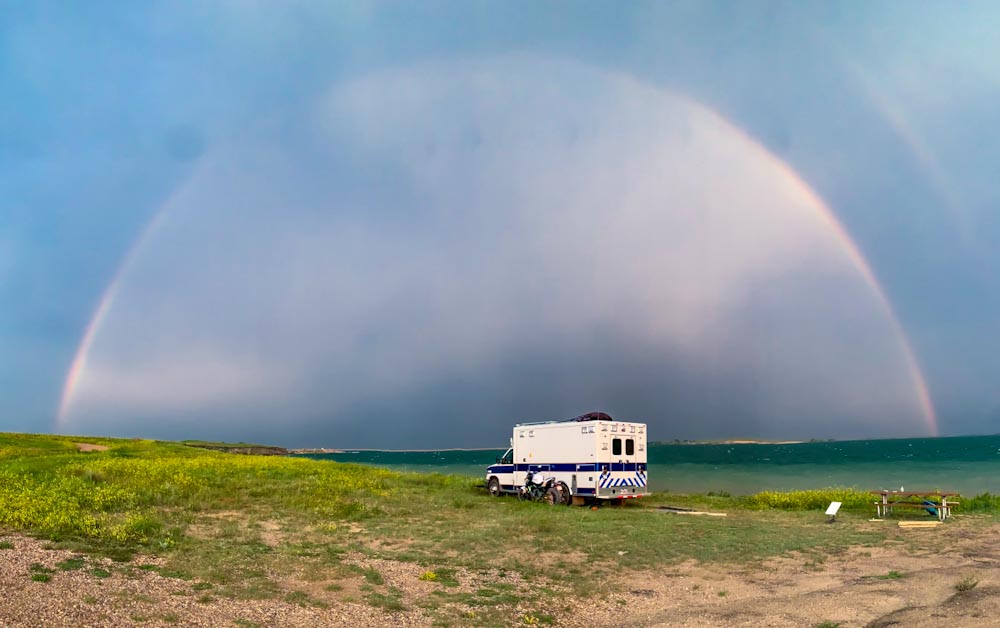 Campsites
Paid campsites is a comfortable option with amenities such as hot showers, toilets, drinking water, electricity, and sometimes Wi-Fi. Find them on Recreation.gov, Google Maps, and camping apps.
Harvest Host program
Harvest Host and Boondockers Welcome: Unique Alternatives to Camping. Annual subscription costs around $100. It allows you unlimited stays on private lands of people who participate in the program. Harvest Host includes accommodation at the wineries, museums, and other private businesses. While there is no overnight fee, you will be expected to make some purchase. Boondockers Welcome connects you with local people who allow you to stop on their property without any fee.
Boondocking
Free primitive camping. We love using apps like iOverlander, FreeRoam, Campendium, The Dyrt, and FreeCampsites to find the perfect parking spots for our RV trip in the US. These apps offer a wealth of options for great camping locations.
Additionally, there are fantastic opportunities for free camping on BLM (Bureau of Land Management) lands. These are public lands open for recreational purposes. You can locate these spots on the official BLM lands map. However, I must admit that browsing through the map can be a bit challenging. To make things more convenient, you can get the books "Free camping on BLM public lands in the USA" and "Free camping in USA national forests" on Amazon.
Gas stations and Walmart
Sometimes we spend one or two nights at trucker-friendly gas stations like Loves, Pilot, and Flying J. Note: Some Walmart parking lots may no longer allow overnight stays. 
Rest stops on the Highways
If the night finds you on the road, rest stops can be a great option. They typically offer drinking water, restrooms, and tourist brochures that provide information about local attractions. The length of stay in rest stops varies from state to state. Some allowing only up to 8 hours, while others permit several nights of camping. To know the specific regulations for each state, you can check the US Department of Transportation website.
States where overnight in RV is allowed: Arizona, Arkansas, California, Connecticut, Florida (3 hours), Georgia, Idaho, Iowa, Indiana, Kansas, Louisiana, Maine, Massachusetts, Michigan, Minnesota, Mississippi, Missouri, Montana, Nebraska, Nevada, New Hampshire, New Jersey, New Mexico, New York (3 hours), North Dakota, Ohio, Oklahoma, Oregon, Pennsylvania (2 hours in recreation areas, and 24 hours in service areas), Rhode Island, South Dakota (3 hours, but we slept all night and no one bothered us), Texas, Utah, Vermont, Washington, West Virginia, Wisconsin, Wyoming.
Where to look for gas stations with low prices?
GasBuddy is a free mobile app that shows gas prices in the US. Thanks to it, you can save up to 30-50 cents per gallon!
How to travel short distances without losing your parking spot?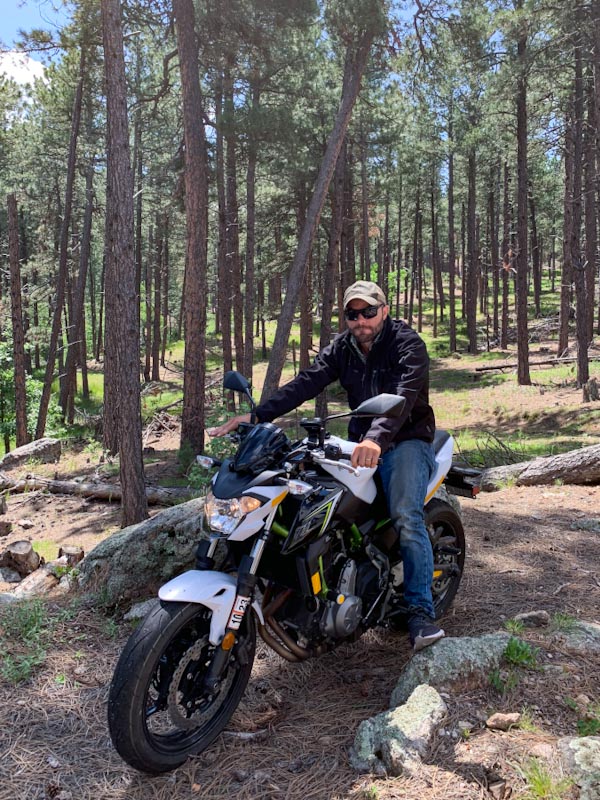 It's a good idea to have spare transport with you, such as a bicycle or motorcycle. We often park our car in a remote place and explore the area on a bike. This way we don't have to pack things in the car every time we want to go to the store.
Where to take a shower?
You can set up a shower in your motorhome with a pump, a long hose, a large water container, and a shower head. Another option is to use a camping shower, which works just as well. To ensure privacy, you can build a shower stall inside the motorhome. On the other hand, you can purchase a special tent or even create a DIY version using a bathroom curtain.
Alternatively, you can use the shower facilities at Planet Fitness gyms. This gym chain allows you to access their facilities anywhere in the US.
If you prefer natural settings, you can also take showers in lakes and rivers. Just make sure to use a chemical-free shampoo, and avoid washing directly into the water. Move a few meters away from the shore to protect the environment.
As of now, we haven't installed a proper shower in our van, but the water supply system is functional. Surprisingly, we haven't felt the need for a home shower yet. We often take dips in natural ponds while surrounded by nature, and when we are in the city, we simply head to the gym to freshen up. 
Where to get drinking water?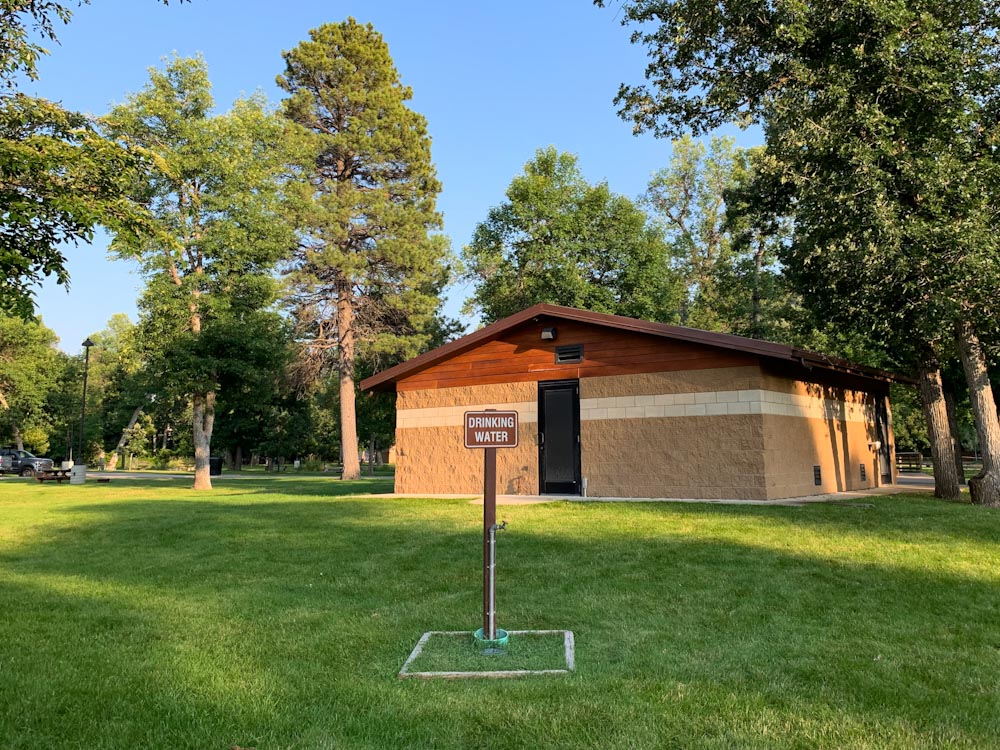 When it comes to water supply on the road, there are some handy options available. In certain gas stations, parking lots, and campsites, you can get water for free. You will need a long hose, preferably 20 to 50 feet. The iOverlander application can help you find these locations easily.
If free water sources aren't accessible, you can always purchase a large bottle of drinking water from Walmart. A 20-liter container costs around $2, which is quite reasonable.
Another smart investment we made is a 3-stage water filter. This filter has been incredibly useful in purifying water from lakes and rivers. It ensures we have clean and safe drinking water throughout our journey.
Where do you dump dirty water?
Most of the dump stations are marked in campsite finder apps. In most cases, they charge a fee (from $ 5 to $ 10), but there are also free ones. We prefer a cassette toilet over more complicated ones, because it is easier to clean it.
Where to do laundry?
When it comes to washing clothes on the road, you have a few options:
By hand in a sink: This is the simplest and most budget-friendly method. Just bring some laundry detergent and wash your clothes in a bucket or sink.
In the laundromats that can be found in almost any city. Make sure to bring your own laundry detergent, or you can purchase it locally for a higher price.
Buy a portable washing machine. If you have enough space in your RV and reliable solar panels, consider investing in a portable washing machine.
Where to get electricity?
To fully enjoy life in a motorhome, relying solely on the car battery might not be sufficient. I highly recommend investing in several solar panels.
In our setup, we have three 200-watt panels, with a fourth one on the way, all charging 380-amp lithium batteries. This setup provides us with enough power to run essential devices throughout the day. We can use Starlink for 10-12 hours, power the refrigerator, freezer, pressure cooker, air conditioning, and keep our gadgets charged. While we can't run all these devices simultaneously, overall, we have enough electricity to support our daily needs. During cloudy weather, we simply turn off the refrigerators, which can maintain the temperature for several hours.
As an alternative to solar panels, some people opt for generators that run on propane. However, they tend to make a lot of noise, smell bad and pisses off your neighbours.
How to cook your meals?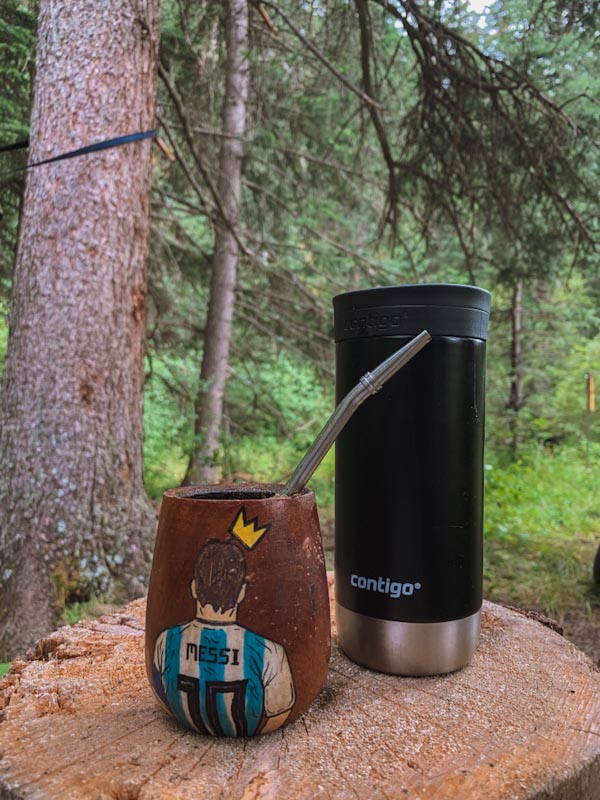 Our cooking setup in the van revolves around a combination of electric energy and a gas burner.
For gas cooking, many motorhome owners prefer using large propane tanks and a gas stove. These tanks last for quite some time and can be refilled when needed. However, there are two drawbacks to this option. Firstly, the weight of a gas cylinder can impact overall motorhome weight and gas mileage. Secondly, there's a possibility of leaking propane if the container isn't securely fastened. This is my personal fear after a trip to the country of Georgia, where we lived for a month in an apartment with a leaking propane tank. What if it blows up? 🤯
Instead we decided to use small camping gas bottles for our gas stove. This setup works well for cooking steaks and burgers, as they require only a few minutes on the stove.
On the other hand, for most of our cooking needs, we rely on electrical appliances powered by solar energy. With the abundance of free solar energy, this option has proven to be convenient and cost-effective.
We use pressure cooker to prepare soups, chili con carne, stews, and more. It's incredibly convenient as we can load all the ingredients, set the timer, and forget about it – no risk of burning or boiling over.
Moreover, we have a toaster oven for heating up pizza or baking cookies.
Last but not least, our electric kettle is providing us with morning coffee and afternoon Argentine mate.
How to stay in shape on the road?
Staying active while constantly on the road can be challenging, but it's essential to keep moving!
One great option is to get a subscription to Planet Fitness gym. With numerous locations across all states, you can access their facilities with a single subscription.
When you don't have a gym nearby, there are still plenty of ways to stay active. You can go for a run, enjoy trekking through nature, or practice yoga to maintain flexibility and peace of mind.
How much does it cost to travel the United States in an RV?
When you're traveling in a motorhome, there are several main expenses to consider. These include camping fees, fuel, insurance, maintenance, and other vehicle-related costs. Additionally, you'll need to budget for activities and attractions you want to explore. Don't overlook your everyday expenses like groceries, mobile phone bills, Wi-Fi, and insurance.
Let's break down these points further and calculate your overall budget for the RV trip in the US.
Insurance 
For our motorhome, we have a very affordable insurance plan from Progressive. It costs $120 per year for liability coverage since the vehicle is registered as an RV.
On top of that, we also own a Kawasaki Z650 motorcycle. Its insurance is higher at $360 per year, providing full coverage. 
Cost of fuel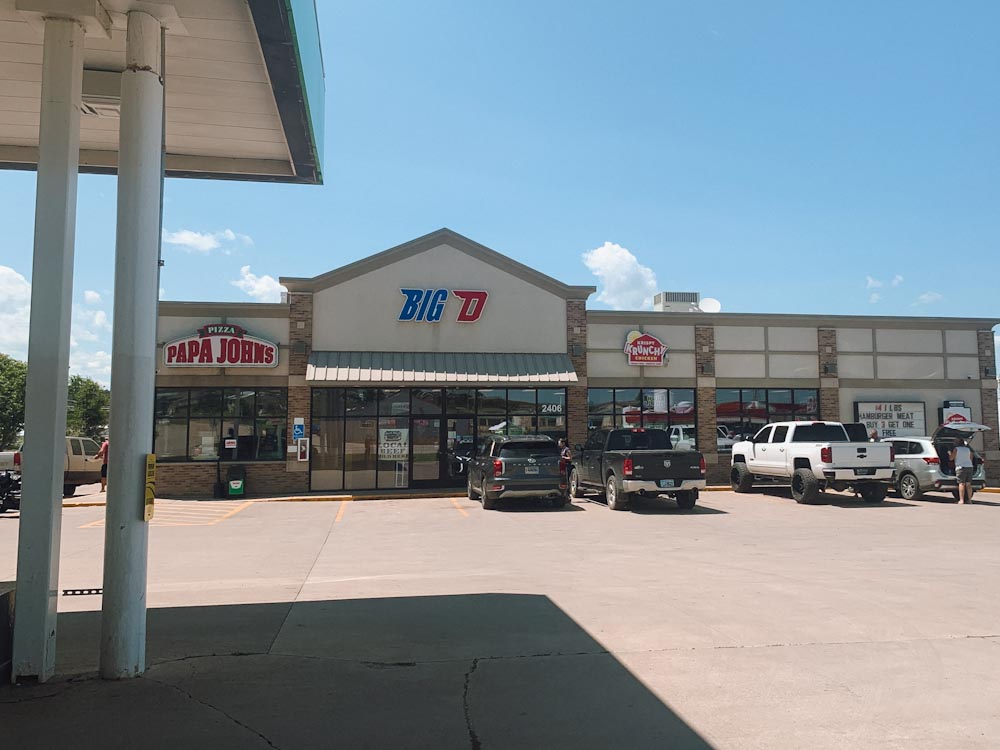 For the van:
Fuel consumption: 13.3 miles/gallon (100 km / 17 liters)
Average price of diesel: approximately $1 per 1 liter
Example trip of 300 km (186 miles): $50
Short trip of 50 km (30 miles): around $8-9
Fuel prices vary by state, and I used South Dakota as an example.
For the motorcycle:
Fuel consumption: 60 mpg (approximately 100 km / 3.9 liters)
Premium gasoline cost: ranging from $4 to $4.3 per gallon
Our recent expenses in the last two months:
Moving from Virginia to South Dakota (2000 km): about $340-360
A month of RV trip in South Dakota (1000 km): $170
Radial trips on a motorcycle (500 km): $20
Of course, your expenses may vary based on your vehicle, travel style, and specific destinations. But I hope this gives you a rough idea of our expenses on the road!
Camping
Our RV is fully equipped for living on the road. We have solar panels, a kitchen, a toilet, something resembling a shower, and Internet access. However, I must admit that not everything is as convenient as we'd like, and things do break sometimes! 😂
Since we prefer budget travel and aim to spend as little as possible, we avoid staying at campsites. Instead, we opt for free camping options.
If you're planning to camp, expect to pay $30-50 per day for your travel budget. Some campsites offer discounts for monthly stays, ranging from $500 to $700. This usually includes electricity and water hook-ups. It's a great option for longer stays!
Internet
We discussed this topic above.
For unlimited Internet, we used to have T-Mobile, which costs $90 per month.
As for Starlink, we initially paid $600 for the device. Additionally, we pay a monthly fee of $150 for the plan.
We also maintain a mobile phone number that's linked to our accounts. It costs $5 per month and includes 500 MB of Internet.
Subscriptions
We have a Planet Fitness gym membership. It costs $25 per month, plus a $49 annual fee. The best part is that two people can use the gym with just one subscription!
Grocery and eating out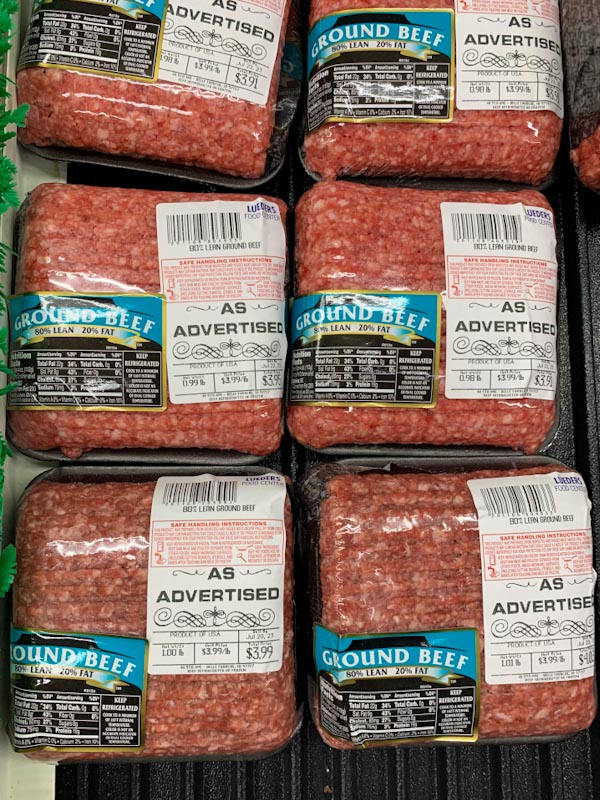 Eating out in US can be expensive, so we limit it to once a week. Sometimes we can grab a 2$-4$ lunch from Taco Bell. If we decide to visit a bar for drinks and a burger, it can add up to $40-50 for the two of us. 
Most of the time, we prefer to cook at home. Our grocery expenses typically amount to $500-600 per month. This includes daily meat, seasonal fruits and vegetables, milk, eggs, sweets, and affordable wine. Nothing fancy, but we do love our steaks 🥩.
Keep in mind that the exact amount may vary for each family.
Attractions and entertainment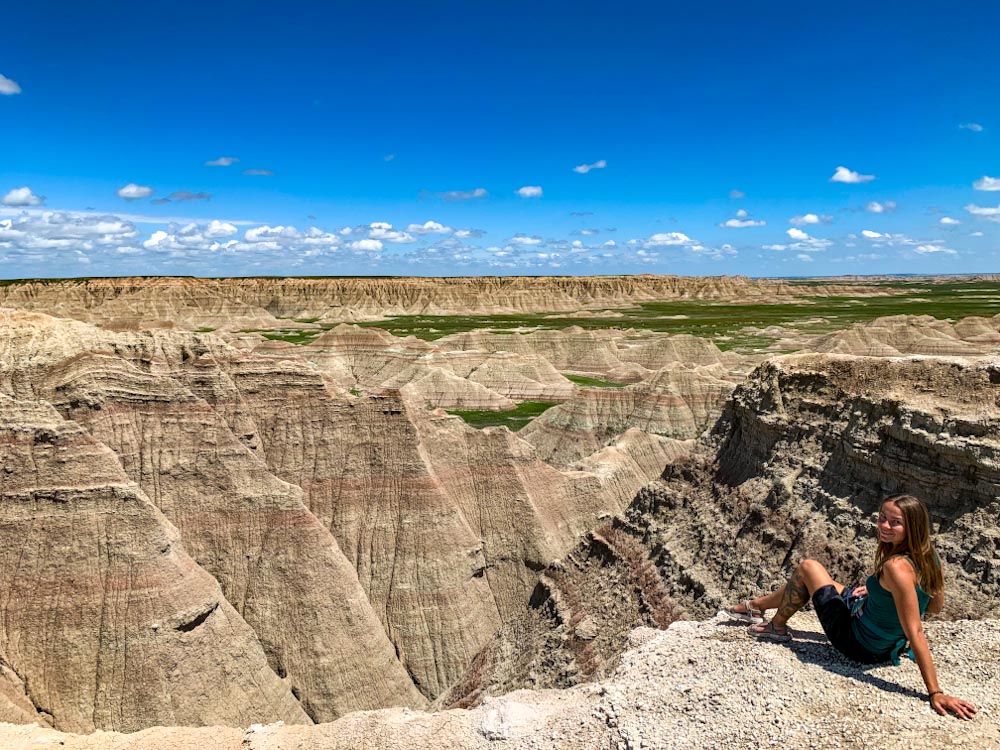 In the US, you can find numerous free museums and attractions. 
We also purchased an annual pass "America the Beautiful" that allows access to all national parks in the US. It cost $80 for both of us. In the past month, we also paid $20 for a 7-day ticket to Custer State Park and $10 to visit the impressive Crazy Horse monument.
Overall, the expenses for attractions vary depending on our location. For example, during a two-week stay in New York, I ended up spending over $350 on museum tickets alone.
So let's sum it up.
Total budget for RV trip in the US
Our monthly expenses for Rv trip in the US come to $1,000.
Here's the breakdown:
Vehicle insurance: $40
Gasoline: $200 if we stay in one state. It can go up to $400-600 for long-distance travel.
Accommodation: $0 (we don't pay for campsites or hotels)
Internet: $155
Gym membership: $25
Eating out: $100 (for occasional coffee breaks and fast food)
Groceries: $500
Please note that the upfront costs, such as purchasing Starlink, are not included in this monthly budget. While living in a van can be relatively inexpensive by American standards, there are initial investments required for the motorhome itself.
Cons of living in the motorhome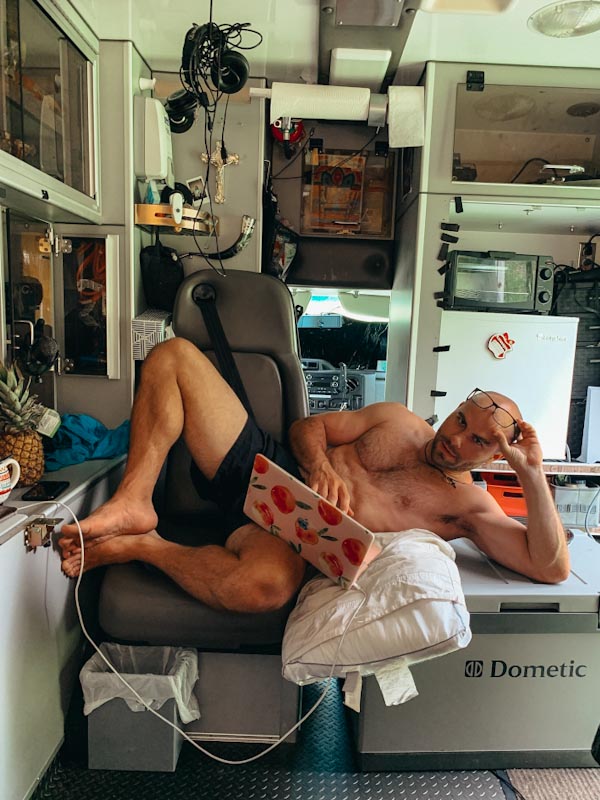 Minimalism will become an integral part of your lifestyle. Living in a RV means giving up many comforts as your living space shrinks to the size of your vehicle.
While the motorhome offers some comfort, it's more like a huge tent on wheels. Life in a RV is akin to camping in the woods.
If you constantly live in a van, something will break sooner or later. Especially if you built it yourself 😂. Be ready to tackle everyday issues and rely on Google and YouTube for solutions. Keep a toolbox and spare parts handy.
Lack of space. No matter how hard you try to organize your belongings, there will still be little space in the van. We solve this problem by camping in a spacious, secluded area. We equip a working corner in the forest, hang a hammock, move the toilet to a lovely place with a view. Thus, we create a three-room open-air apartment. The problem of open skies can be solved with a tent like this one.
If you are traveling as a couple or with a friend, be prepared to be together 24/7. Sometimes even in the most intimate moments, since the toilet room is not separated from your bed and kitchen.