I've been rocking the backpacker lifestyle for a mind-blowing fourteen years. Seven of those, I've been living life on the go non-stop! I've cracked the code to the perfect packing list that has stood the test of time. Get ready to dive into the depths of my massive backpack as I spill the beans on what I never leave home without!
Let's address the obvious – we're all unique individuals with distinct travel styles, comfort levels, work obligations, and hobbies. Some of us opt for a week-long beach getaway, while others boldly jet off to the far corners of the globe, embracing the spontaneity of their journey. Truth be told, there's no one-size-fits-all packing list for travel.
In this article, I'll share my packing list that I've been using for many years. But firstly, let me introduce myself and describe my travel style. 
Who am I and what do I do?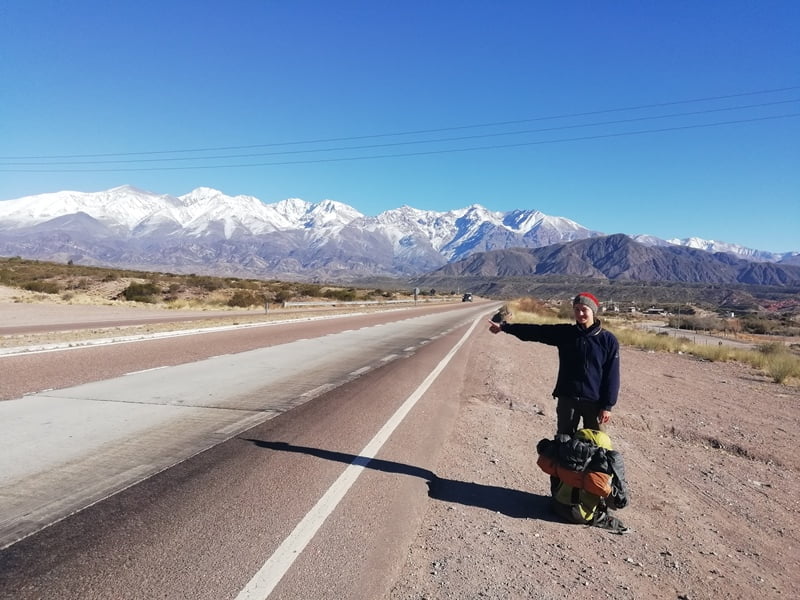 🌍 My style of travel, commonly known as backpacking, entails traversing an entire country and making pit stops at various locations along the way. It's quite distinct from the one-destination approach, where you explore surrounding areas on day trips.
🏋 My journeys span at least a month in each country. I've spent two years exploring South America and a year venturing through Mexico. As a result, I carry everything I need for my everyday life. 
⛺ I have an undying love for mountains, hiking, and seeking out indigenous people deep in the jungles of Amazonia. As a result, about 70% of my backpack is hiking gear. At the same time, I love to visit cities for their restaurants and cultural life. So I also have a set of clothing to transform from a rugged adventurer into a princess.
☃ Throughout my journeys, I encounter diverse climates and seasons. I can trek snowy peaks for a week and then suddenly descend into the depths of a rainforest. Hence, my backpack is always packed with warm clothing, regardless of the destination.
💵 I'm all about traveling on a budget. While I don't aim to survive on $5 a day, I do strive to avoid unnecessary expenses. Accommodation takes a backseat (I always opt for the most economical option or stay with friends). I prefer street food over lavish restaurants, and I explore attractions independently.
Now, let's take a look at the main star of this article: my backpack, nicknamed "Monster" due to its enormous size.
Introducing the Mighty Monster: A House on Your Back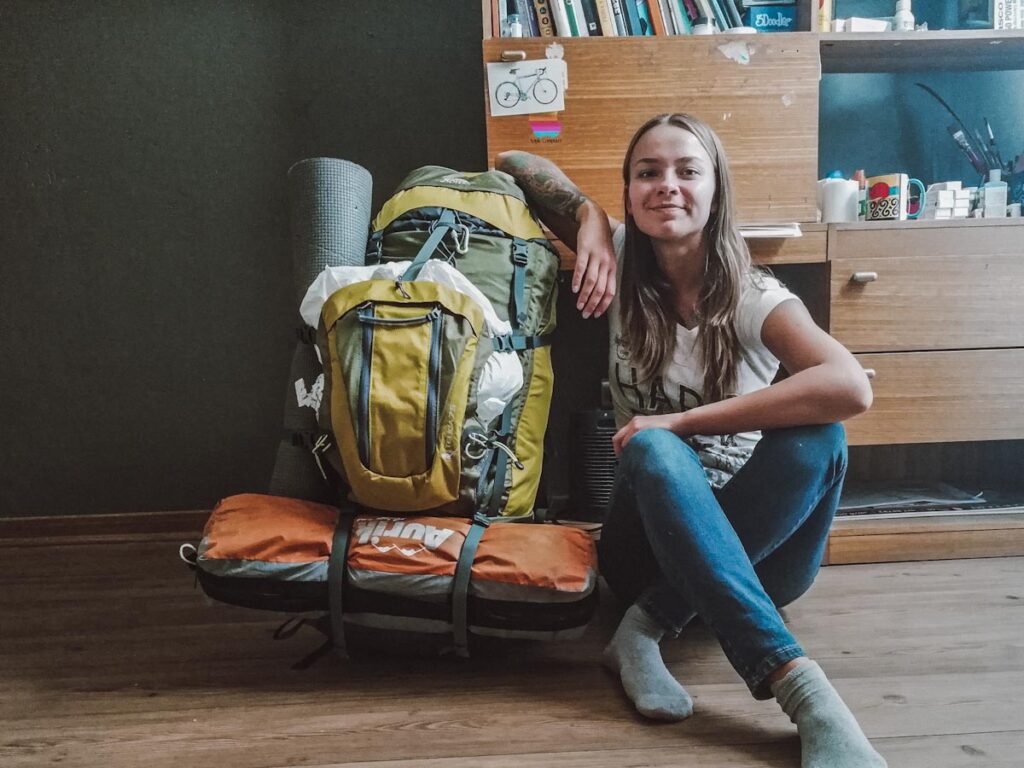 Despite its tremendous size, I can effortlessly put my backpack on and take it off countless times a day, trudge several kilometers with it (albeit without much pleasure), and swiftly unpack and repack in a matter of minutes.
Here's a crucial tip: Always leave some room in your backpack when packing for a trip. Trust me, you will grow weary of meticulously rolling clothes into neat little bundles and stuffing knick-knacks into side pockets. You might want to buy something while you travel to bring home. 
I prefer organizing items into themed blocks. Yes, it may devour some precious space in my backpack, but the convenience of quickly locating exactly what I need is well worth it.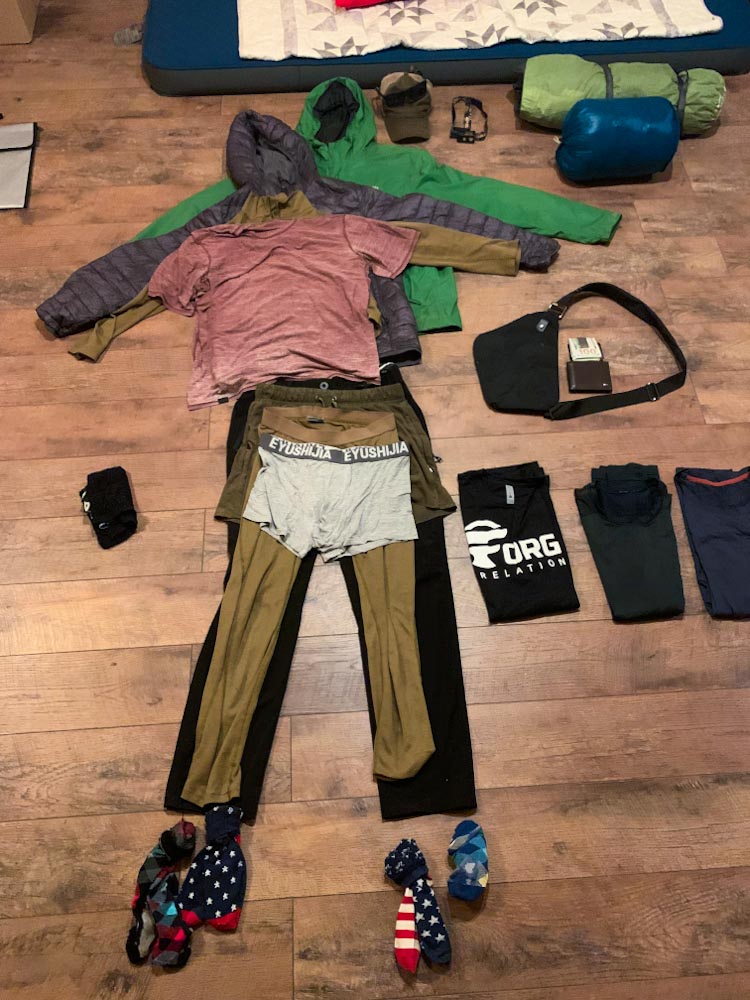 So, what should you bring on your backpacking trip? Here is my personal packing list.
Backpack
Main backpack. I rely on my Doite Telica 75, while my husband prefers the Teton Sport Explorer 65 L.
Small backpack for carrying my computer and camera. I use a regular school backpack, although it may not be ideal for day hikes. If you prefer a branded option, consider checking out Osprey.
Fanny pack for my phone and money, ensuring easy access while keeping them secure.
Waterproof bag. Marchway waterproof bag is perfect for those rainy days and water-based adventures. With enough air trapped inside, this bag can even serve as a buoy for added flotation. It once came to my rescue during an unexpectedly deep river crossing in the Chilean Antarctic.
Travel bag. This type of bag comes in handy for storing extra belongings from my main backpack during long hikes. It can be locked with a padlock and left at the hostel for safekeeping.
City purse. Lastly, I have a compact fabric shoulder bag for my urban explorations. It's lightweight, easy to carry, and takes up minimal space.
Clothing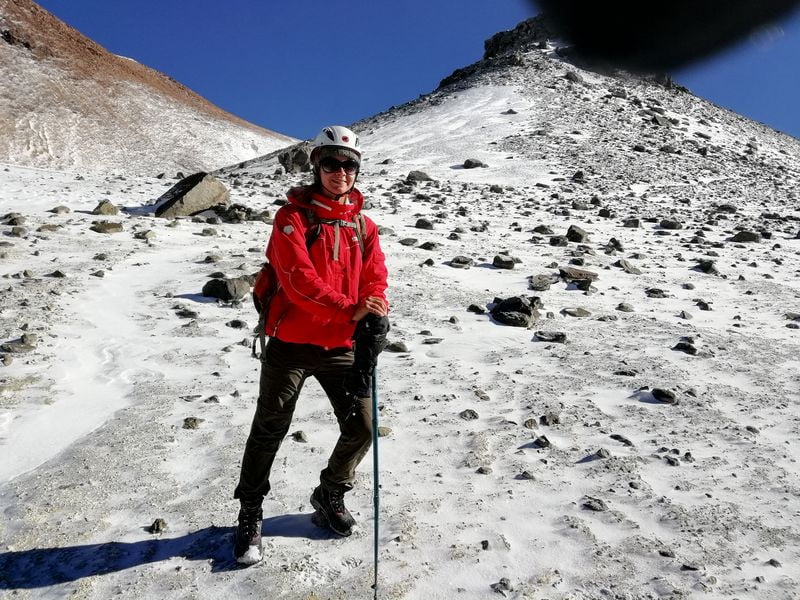 Pro Tip: To maximize the space and keep my clothes protected, I use compression bags. 
Footwear (2). For hiking, I recommend Gore-Tex waterproof boots. In colder climates, I use Mammut boots, while La Sportiva is great for summer trips. As for everyday wear, I pack a second pair of sporty sandals or lightweight sneakers.
T-Shirts (2). Opt for moisture-wicking, quick-drying materials to combat sweat and odor. Avoid cotton for hiking. Patagonia's wool t-shirts with silver threads are great, and one lasts the entire multi day hike!
Thermal underwear. Compared to regular underwear, merino wool is a game-changer. It's perfect for sleeping and acts as an extra layer in cool weather. It dries quickly and regulates temperature, providing comfort even on hot days.
Fleece Long-sleeve will keep you warm without causing excess perspiration.
Windbreaker. Choose a water-resistant windbreaker with a hood. Make sure it's a size or two larger to comfortably fit over layers of clothing and, in winter, a down jacket.
Compact down jacket for highlands and cold climates.
Rain Poncho. Opt for a sturdier option to prevent tearing under backpack straps. Your backpack needs its own waterproof cover. Look at these cute ponchos on Amazon 😍.
Hiking Pants. Invest in pants made of water-repellent, lightweight, and durable material. They provide protection against wind, light rain, and thorns. In winter, you can layer thermal wear underneath. For warm weather, regular yoga pants work great for me. Avoid hiking in jeans due to their weight, and slow drying time.
Bamboo Socks. Trust me, once you try bamboo socks, you won't want to buy anything else! They're incredibly durable, quick-drying, and odor-resistant.
Sports Bra (for women) is more comfortable than a regular one.
Wool Socks: Keep your feet warm! 
UV-Protective Buff serves as both a scarf and a head covering.
Warm beanie or a baseball cap depending on the weather.
Gloves for a cold climate. 
Swimsuit. Besides the beach, a swimsuit comes in handy for bathing in the hot springs or pools, so it's always wise to add it to your packing list.
Casual Wear. Pack one set of your favorite clothes for special occasions like restaurant outings or a night out. Remember to pack items that match while taking up minimal space. Don't forget that you can always purchase new clothes during your journey, so there's no need to bring your entire wardrobe.
Hiking and Camping Equipment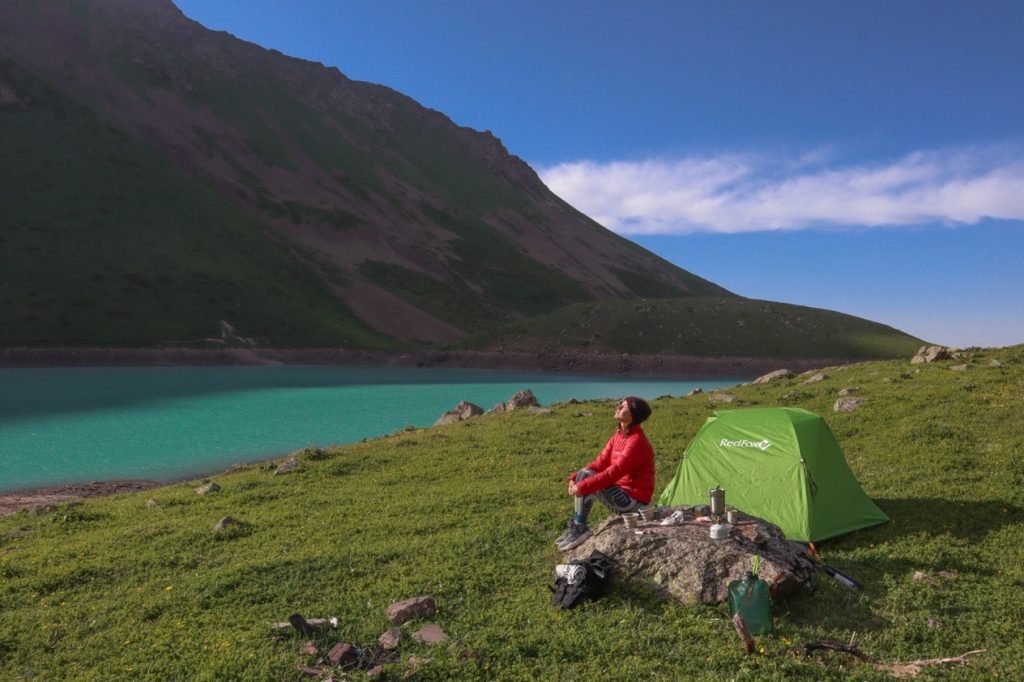 Whether you're going on multi-day hikes or hitchhiking adventures, these items should be on your packing list. I've even found myself using my sleeping bag on buses with strong air conditioning (hello, Colombia!) and in hotels without heating during winter in Turkey.
Tent. Look for a waterproof, windproof, and lightweight option. I use the Red Fox Comfort 2 V2.
Sleeping Bag. Opt for a compact and lightweight option like the Deuter Astro Pro 600. It's worth every penny and designed for cold weather conditions. With comfort levels of -5°C, a limit of -10°C, and an extreme rating of -29°C, it provides warmth even in freezing temperatures. I bring it along in both winter and summer. Plus, it's incredibly soft, like sleeping on a cloud. This Deuter sleeping bag on Amazon is slightly colder (+5C), but it is more than enough for a regular backpacking trip. My husband is content with his EcoPro summer sleeping bag.
Mattress. I highly recommend the inflatable Therm-a-Rest NeoAir Xlite, because it proves to be very durable and doesn't lose the air during the night. However, a regular mattress like this one works too. Avoid thin, cheap mats as they let in cold from the ground. I learned this the hard way during my trip to Patagonia.
Kitchen Utensils. Essential items include a pocket knife, a pot, a fork-spoon combo, corkscrew and a collapsible silicone cup that can double as both a cup and a plate. 
Cooking stove. Recently I upgraded to an MSR Reactor cooking stove, which is wind-resistant, efficient on gas, and boils water quickly. It's a worthwhile investment if you're a frequent hiker. However, a conventional burner works just fine too. You'll need to create wind protection on a windy day, but it gets the job done.
Gas Cylinders. Purchase these locally, as they are not allowed on airplanes.
Thermos. I like my small yet reliable Contigo thermos.
Water Purification system. If you are planning to hike for more than one night, you will need to purify water from the streams. Nothing worse than getting stomach sick on the trip!
Electrolyte tablets prevent dehydration. I'm a fan of SIS (Science in Sport) products.
Compass. While not necessary for regular hikes along marked paths, a compass is useful for more challenging trails.
Head lamp. I prefer the stronger ones because I often hike in the dark. 
Other Essentials
When it comes to cosmetics, opt for travel-sized 3 oz options rather than full-size bottles. They are allowed on the airplane as a carry on as well. I bring shampoo, sunscreen, face cream, toothpaste. Additionally, I bring a soap for hand washing my clothes.
Comb.
Nail nippers (usually allowed in hand luggage, unlike scissors).
Earplugs (a must-have for shared hostel rooms).
Mosquito spray (purchase locally to suit the region).
First aid kit that includes bandaids, aspirin, painkillers, antiseptic wipes, allergy pills, and a first aid for the stomach sickness (unavoidable if you love street food). 
Sunglasses.
Padlock for suitcases, which can also be used to secure your tent or a backpack.
Water bottle. I've found the perfect one from Camelback. It features a magnetic cover to prevent leaks, withstands heavy weight without cracking, and can be conveniently attached to the outside of the backpack with a carabiner.
Quick-drying microfiber camping towel.
A book might be useful for those rainy days. For example, entertaining Forward, Upward, Onward: The Mountains Called… I Answered, motivational The Seven Strengths of Summiting: Summiting Your First Big Mountain, or funny How to Suffer Outside: A Beginner's Guide to Hiking and Backpacking.
Electronics for digital nomads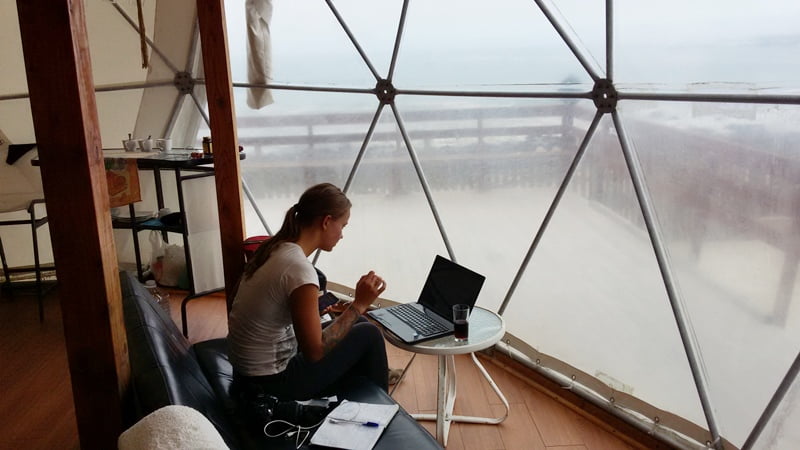 Camera. I use the Canon M50, a mirrorless camera that is small, lightweight, and captures stunning photos. Previously, I used a Nikon D3200 with an 18-105 mm lens, which is an excellent and affordable DSLR, albeit a bit larger and heavier.
GoPro Camera. Ideal for capturing action shots, adventures, and underwater moments.
Phone. The latest smartphone models have great cameras, so you might only need a good phone for your trip. 
Power bank. An absolute must-have for charging your devices on the go.
Tablet/Computer. Since my husband and I work online, we carry a tablet and a laptop for our digital work needs. 
Headphones. I like my Tozo T6.
Universal adapter for charging your devices in different countries.
Documents and Money
Passport. Get a waterproof cover, or throw it in a sandwich bag.
Credit Cards. Carry at least one or two reliable credit cards. Make sure to inform your bank about your travel plans to avoid any issues with card usage abroad.
Cash (US Dollars). It's wise to have some cash as a backup in case your cards encounter problems or if you find yourself in a location where cards aren't widely accepted. US dollars are easy to exchange in most countries.
Vaccination Certificate. Depending on your destination, you may need to provide proof of vaccination for certain diseases like the yellow fever in some African countries.
International Driving License if you plan on driving during your travels.
Remember to store these documents and your money in a secure place, such as a money belt or a locked compartment in your backpack. Additionally, make digital copies of important documents and store them securely online.