Nestled on the shores of Lake Villarrica in Chile, Pucón is heaven for outdoor lovers. It is home to hot springs, active volcanoes, and several national parks. In this article, I will share my hiking and trekking experience in the Lake region of Chile.
Where is Pucon in Chile?
Pucón is a city in the La Araucanía region of Chile, in the southern part of the country. It is located about 800 kilometers (500 miles) south of Santiago, the capital of Chile.
A Brief History of Pucon
The area of the Lake region in Chile was inhabited since Pre-Columbian times by the Mapuche, a Native American people who still live in the region today.
The city of Pucon was founded in the 19th century. It was initially a small settlement that grew around the fishing and timber industries. The government of Chile welcomed Germans to immigrate to Patagonia. They are known as hardworking people, and the nature of the Araucania region is similar to the lands in southern Germany. You will notice the influence of German architecture and cuisine while traveling in the Lake region in Patagonia. Many modern Chilean surnames are Germanic.
In the 20th century, Pucón began to attract tourists. It is known for its stunning natural surroundings, including the active Villarrica volcano, which towers over the city, and the nearby national parks.
How To Visit Pucon, Patagonia [2023]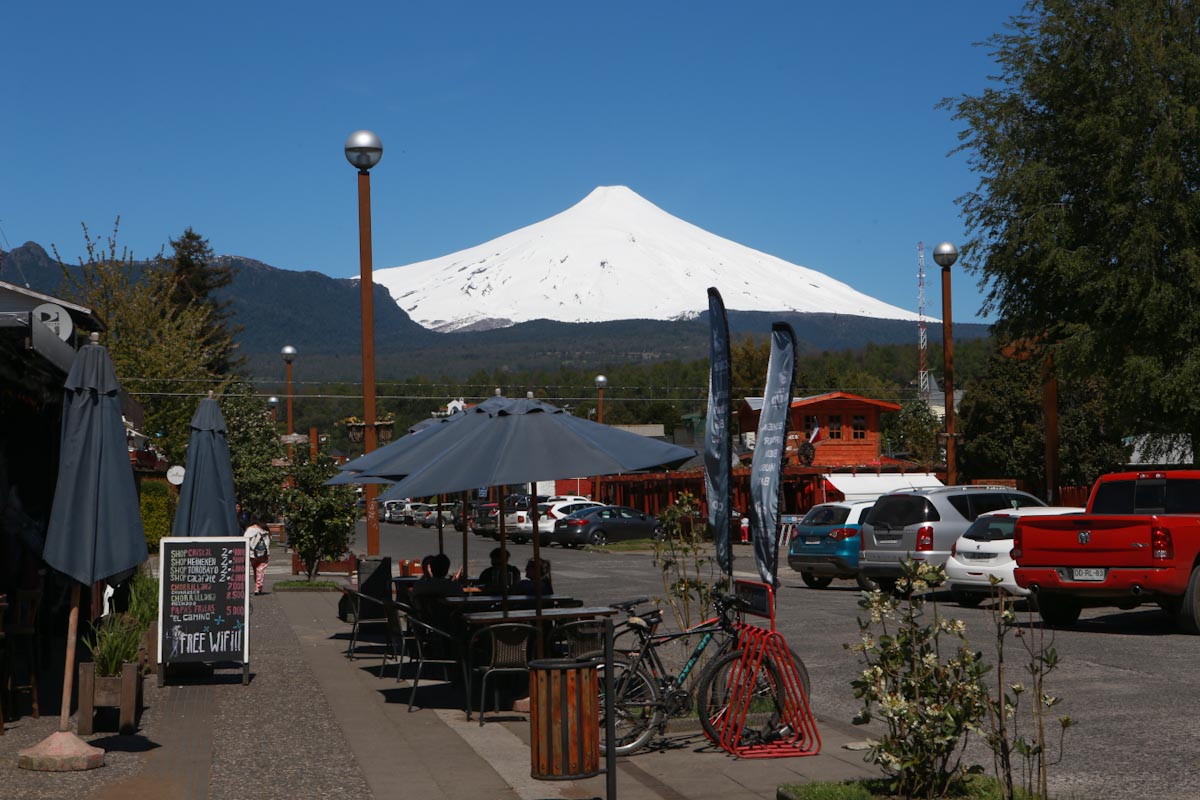 How to get there
To get to Pucon from Santiago, you can take a bus of Tur Bus or Jac company. The trip takes about 12 hours. If you're coming from Argentina, there is a daily bus from San Martin de Los Andes that leaves at 6:30 am and takes approximately 4 hours. Igillaima company is operating this route; tickets cost 3800 ARS.
The nearest airport to Pucon is Temuco (Maquehue Airport). There are regular flights from Santiago with LAN and Sky Airlines in the summer. From Temuco, you can take a bus to Pucon, which takes about 1.5 hours.
Best time to visit Pucon
Pucon is located in the southern hemisphere, meaning that the seasons are opposite those in the northern hemisphere. If you're interested in hiking and trekking, the best time to visit Pucon is between December and February (summer in Patagonia). These months offer warm, sunny weather and the longest days of the year, making them ideal for outdoor activities.
The region experiences a rainy and cold climate from May to September. Most hiking trails are closed due to excess snow. The shoulder season in October and November can also be a great time to visit if you want to avoid the crowds, but you may encounter snow on some trails.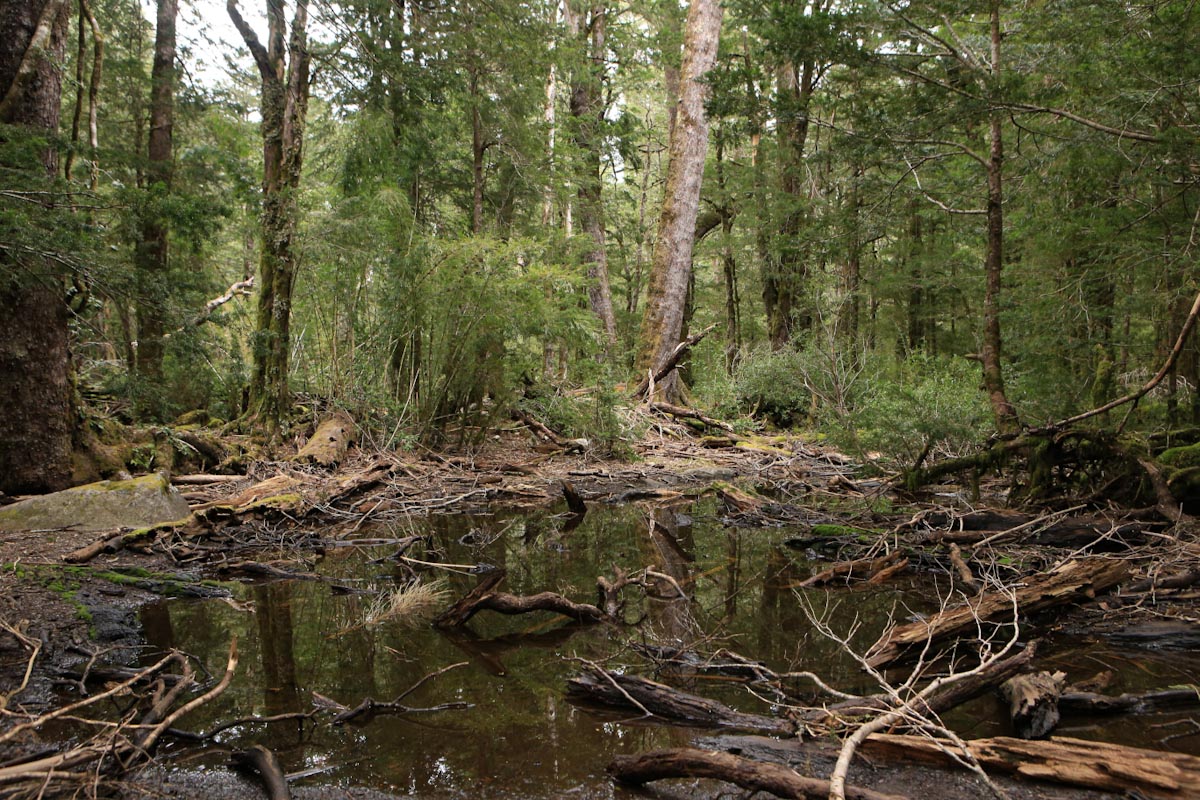 No matter when you visit, you have to be prepared for a wide range of weather conditions. Check the weather forecast on https://www.windguru.cz/ before setting out on a hike.
Tourist map of Pucon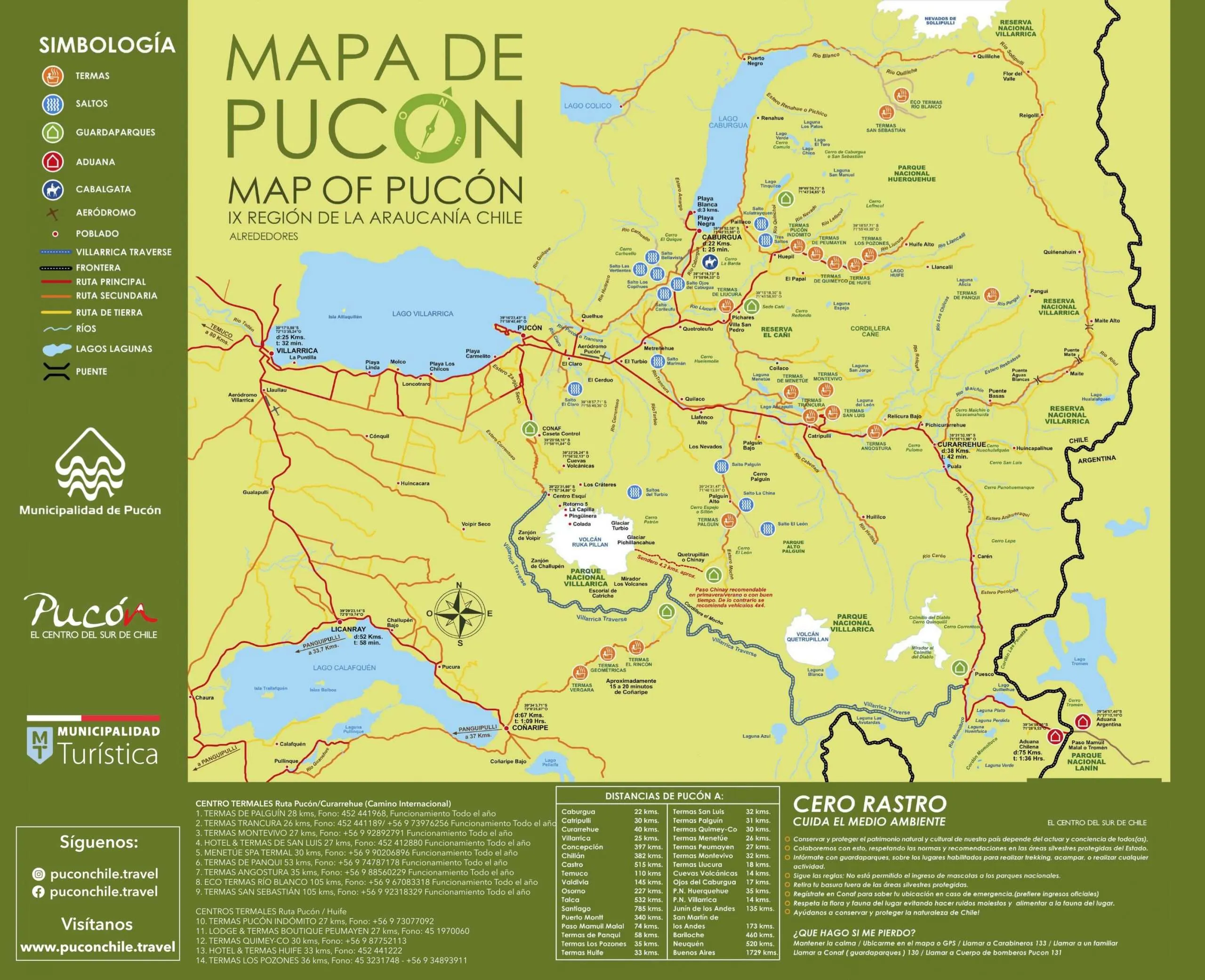 11 Hiking Trails Around Pucon That Will Leave You Speechless
Lakes Trail in Huerquehue National Park
Distance: 10 km (6.2 miles)
Duration: 4 hours
Elevation gain: 700 m (2300 ft)
Difficulty level: medium
Entrance fee: 7200 CLP
Opening hours: Tuesday to Sunday from 8:30 to 17:30 (admission until 14:00)
GPS trek: https://www.alltrails.com/
Map of the hiking trails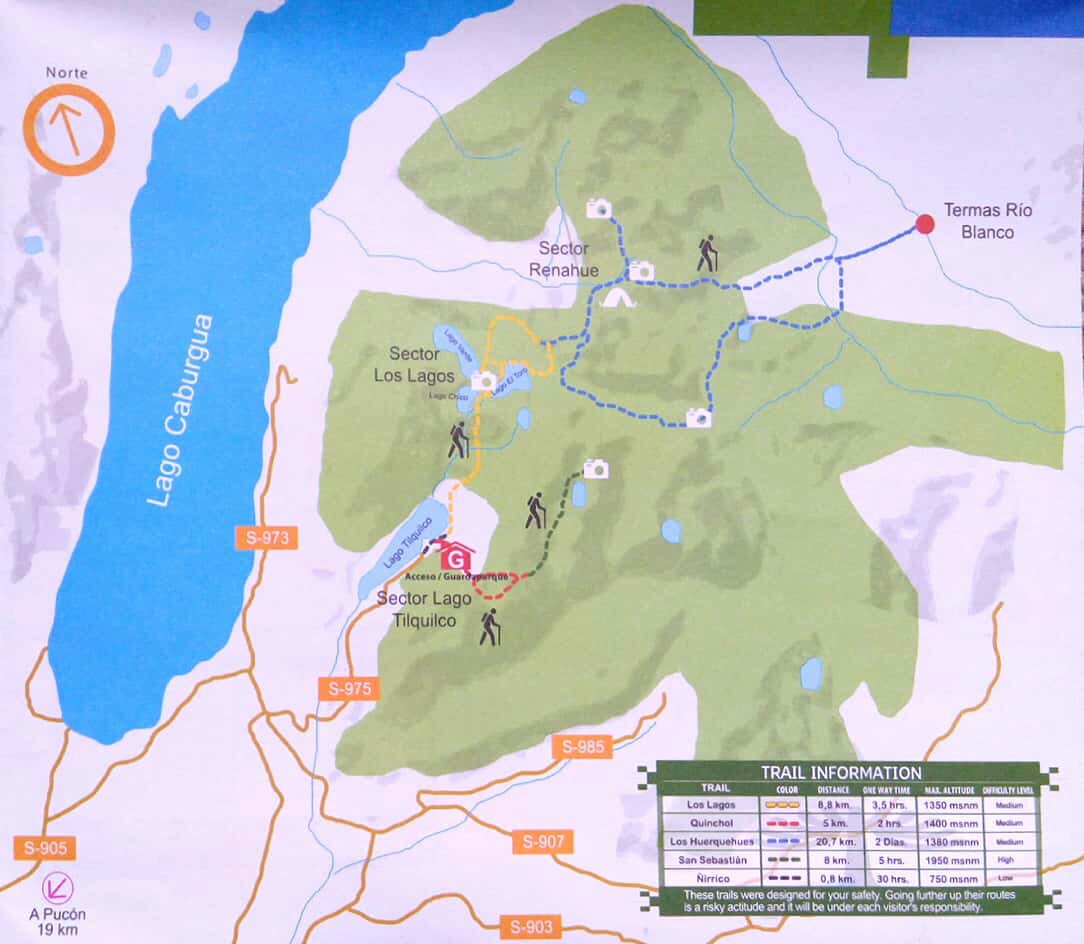 How to get to the park entrance from Pucon?
Daily "Caburga" buses go from Pucón to the park entrance, taking around 45 minutes. Departure from Pucón: 8:30 am and 4:00 pm. Departure from the Park: 9:30 am and 5:10 pm. Round trip costs 4000 CLP.
Description of the hike
Huerquehue National Park is located in the Andean foothills. It boasts around 20 lakes, including Laguna Verde and Laguna Toro. The park is known for its waterfalls and views of smoking volcanoes. It is home to monkey puzzle trees, which can be seen around Laguna Verde. The trails can be muddy and have many roots, so good hiking shoes are a must-have. You can continue to the San Sebastián Trail that leads to the summit for better views.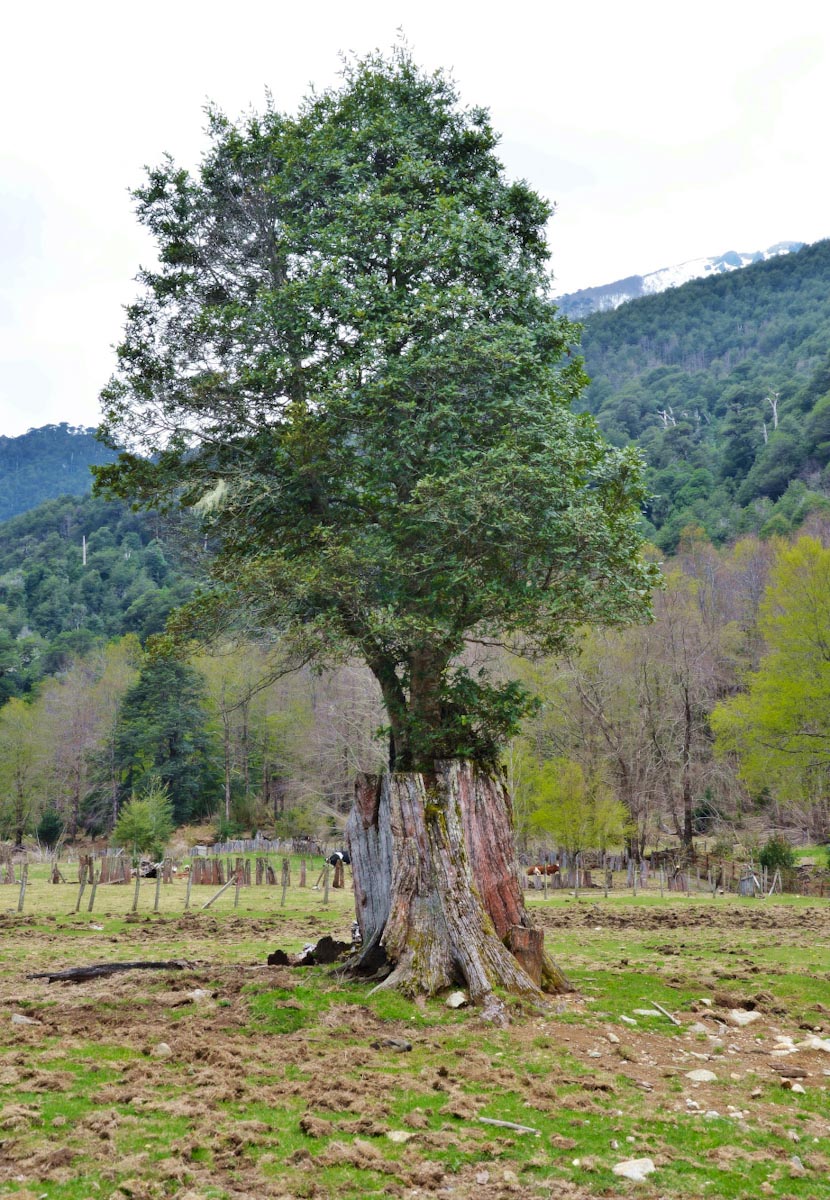 Camping in the park
There are several camping options available for visitors to Huerquehue National Park. Conaf, the national park service, operates a campsite with hot showers near Lake Tinquilco. There are also several private campgrounds. The Olga campsite is the most popular option within the park. Camping Rapa Nui is located just outside the park entrance, about a kilometer away. A night at Camping Rapa Nui costs 7000 CLP for a tent. All of these campgrounds are situated on the shores of Lake Tinquilco.
Pichillancahue Glacier 
Distance: 9 km (5,5 miles)
Duration: 3 hours
Elevation gain: 500 m (1600 ft)
Difficulty level: easy
Entrance fee: 7200 CLP
Opening hours: Tuesday to Sunday from 8:30 a.m. to 5:30 p.m. (admission until 2:00 p.m.). 
GPS trek: https://www.alltrails.com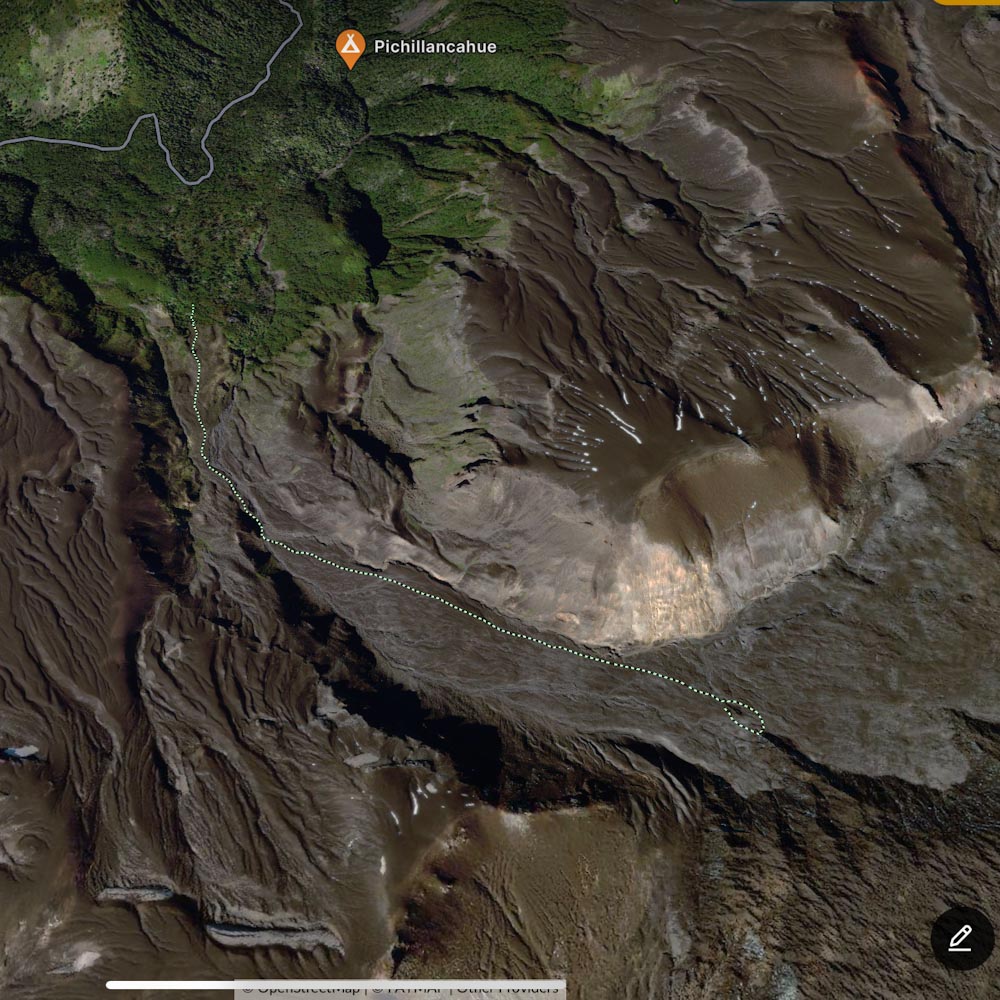 The Pichillancahue Glacier trail is a must-do day hike in Villarrica National Park. It features stunning views of the volcanic terrain with the Villarrica volcano as a backdrop. The hike starts at CONAF Chinay check-point, and culminates at the Pichillancahue glacier, where visitors can even explore the inside of the glacier caves.
Summit the Quinquilil Volcano
Distance: 15 km (9.4 miles)
Duration: 7-8 hours
Elevation gain: 1100 m (3600 ft)
Difficulty level: moderate
Entrance fee: 7200 CLP, but there is usually no one to charge you at the trailhead.
GPS trek: https://www.wikiloc.com
The Quinquilil volcano trail, also known as Colmillo del Diablo, is located on the east side of Villarrica National Park. This area is less visited by tourists. One of the highlights of this trail is the chance to see the condor, the largest flying bird in the world, up close. This trail involves crossing the Porue River and ascending a steep, forested slope to reach a plateau with breathtaking views of the Lanín, Qetrupillán, and Villarrica volcanoes, as well as the snow-capped peaks of Las Peinetas and Quinquilil. The Tromen lakes on the Argentine side are also visible on a clear day. The only drawback of this hike is the relentless horseflies.
Nevados de Sollipulli
Distance: 16 km (10 miles)
Duration: 8 hours
Elevation gain: 1150 m ( 3800 ft)
Difficulty level: medium
Entrance fee: 4000 CLP
Opening hours: Tuesday to Sunday from 8:30 to 17:30 (admission until 14:00)
GPS trek: https://es.wikiloc.com/
Description of the hike: https://www.wikiexplora.com/
The Nevados de Sollipulli Volcano is situated in the Villarrica Hualalafquén National Reserve, approximately 25 kilometers southeast of Melipeuco. There you can see the largest glacier in the region, and look down at the enormous Chufquén volcano crater. The volcano has two summits. The Northern peak is easily accessible and well-marked, while the Southern peak requires the use of crampons for the glacier crossing. This hiking trail is definitely the off-the-beaten path in Pucon. 
Los Cráteres Viewpoint
Distance: 8 km (5 miles)
Duration: 2-3 hours
Elevation gain: 330 m (1100 ft)
Difficulty level: easy 
Entrance fee: free
Opening hours: 8:30 – 17:30, admission till 14:00. The park is closed on Mondays! 
GPS trek: https://www.alltrails.com/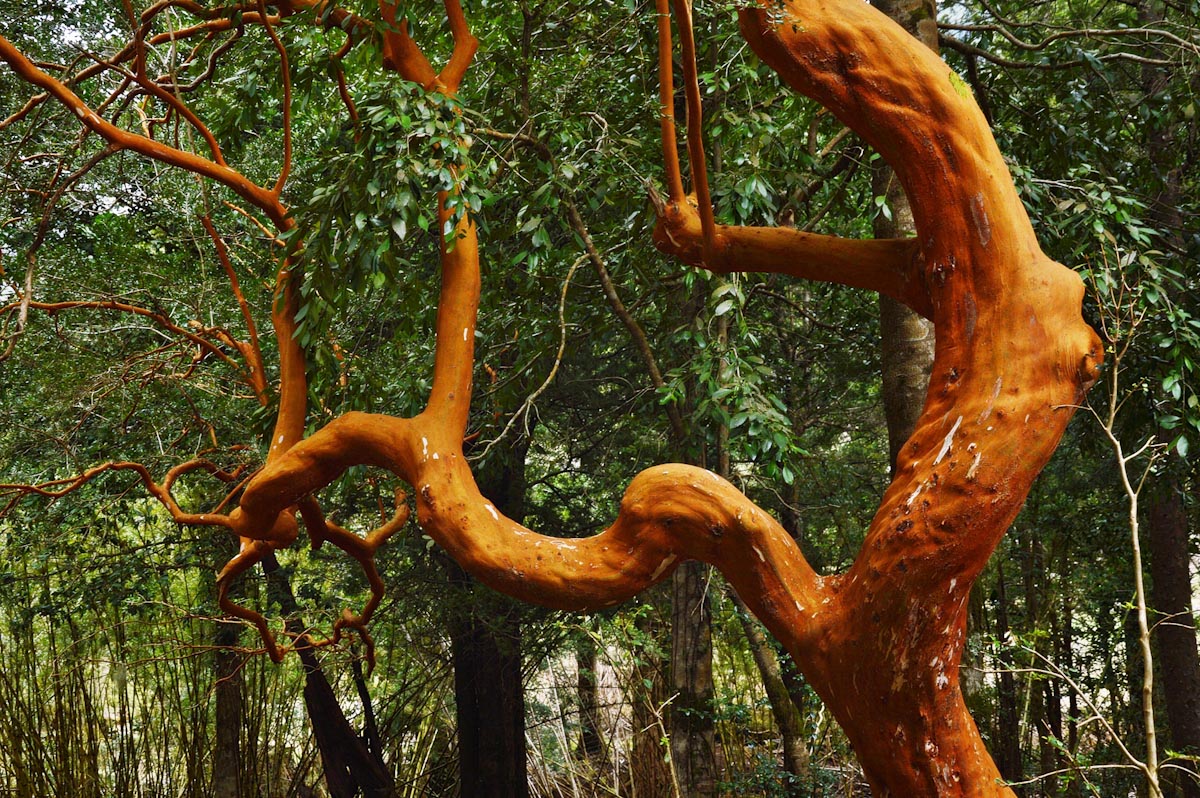 The trail winds through a mystical forest of coihue trees, which are native to southern Chile, and passes by ancient volcanic slag dumps, dotted with lush moss and coirón vegetation. Along the way, hikers will encounter volcanic caves and rows of small craters, with hardened lava flow on either side. At the top of the mountain, you will be treated to breathtaking views of Villarrica Lake, Caburgua Valley, Llaima Volcano, and the Nevados de Sollipulli. 
Cañi Nature Reserve
Distance: 17 km (10,5 miles)
Duration: 7 hours
Elevation gain: 1250 m (4100 ft)
Difficulty level: moderate
Entrance fee: 4000 CLP
Opening hours: 8:30 – 20:00, but visitors are allowed to enter till 12:00.
GPS trek: https://es.wikiloc.com/
Website: https://www.santuariocani.cl
El Cañi is a small private reserve on the way to Huife, known for its majestic araucarias, numerous high-altitude lagoons, and impressive 360° views.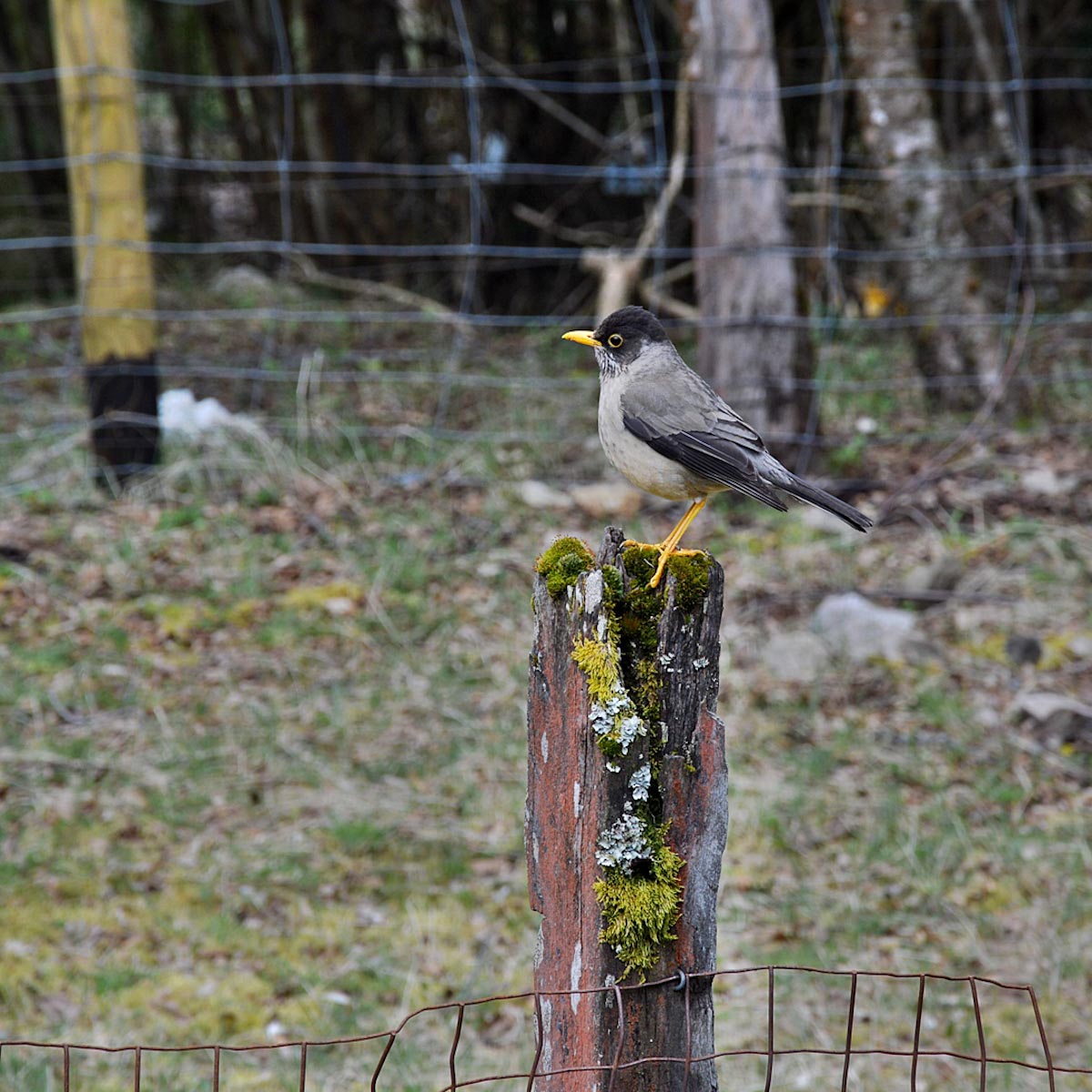 Climb an active Villarrica volcano
Villarrica is one of the most active volcanos in the country. It stands at a height of 2,840 meters (9,320 feet). The Mapuche people have long been aware of its fiery nature, as its name in the Mapudungun language means "The House of the Great Spirit". Volcanologists closely monitor its activity and issue alerts when a new activity is detected.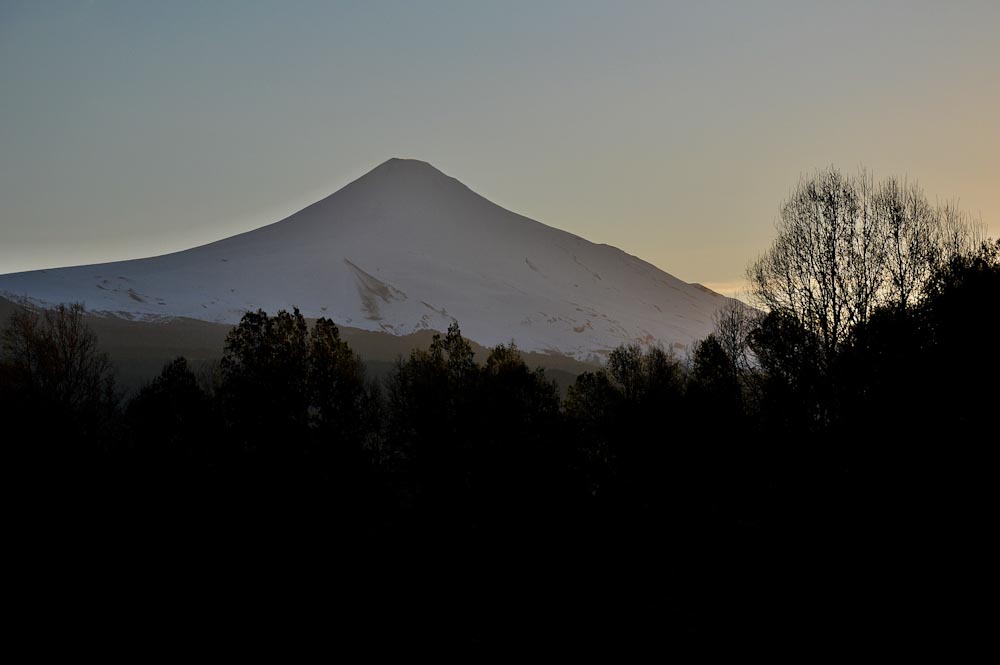 You can climb to the large smoking crater of Villarrica in one day, but proper preparation is required. The slopes of this volcano are covered in ice and snow for most of the year, so you have to bring mountaineering equipment such as crampons and ice picks. You must have a guide or a proper mountaineering license. The hike can take up to 9 hours, depending on the season.
Andean lakes trail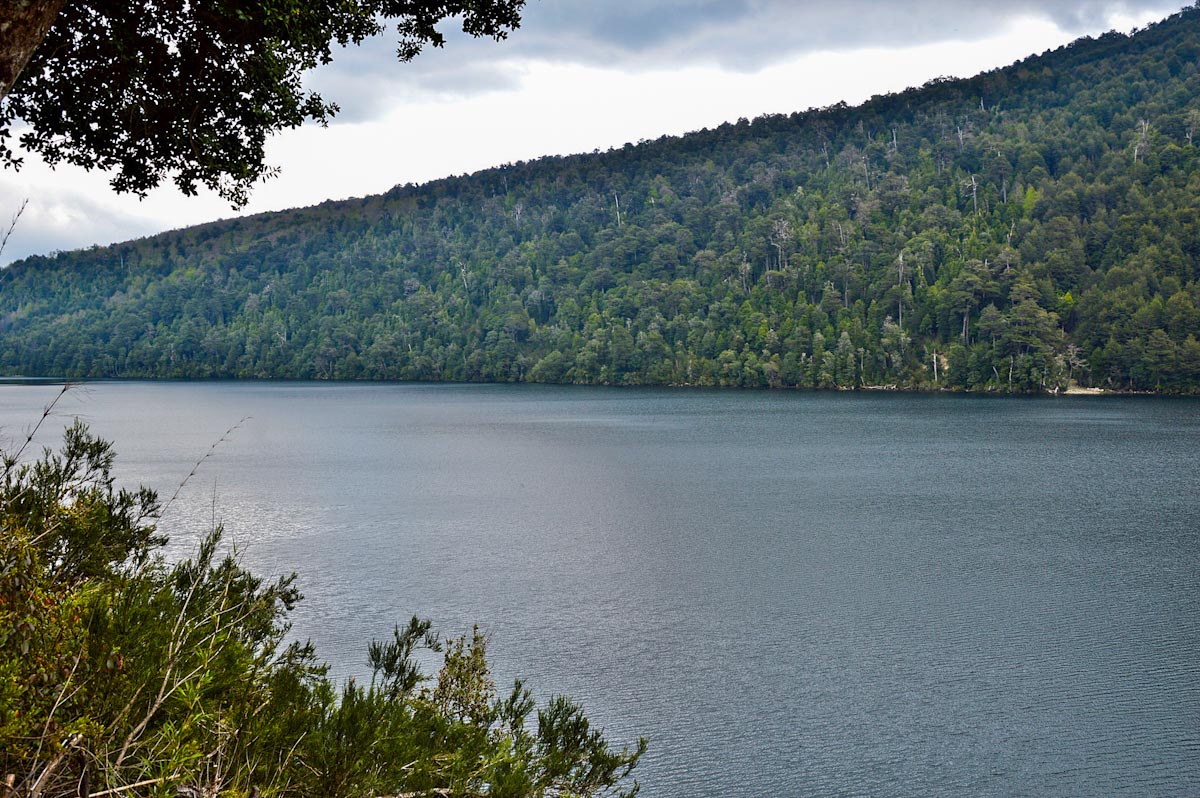 The trail is situated near the Argentinian border and begins at Quillelhue Lake. It leads to the Escondida Lagoon and Huinfiuca Lagoon, offering stunning views of the Lanín Volcano. Wild camping is allowed everywhere in Villarrica National Park.
Climb Quetrupillan Volcano
Distance: 17 km (10,5 miles)
Duration: 7 hours
Elevation gain: 1300 m (4265 ft)
Difficulty level: moderate
Entrance fee: 7200 CLP
Opening hours: 8:30 – 17:30, admission till 14:00. The park is closed on Mondays.
GPS trek: https://es.wikiloc.com
Description of the hike: https://www.travelaid.cl
The Quetrupillan volcano is located in Villarrica National Park. It is named "Devil's Altar" in Mapudungun due to its flat appearance. Although the climb to the 2360-meter-high Quetrupillan is technically simple, it can be strenuous due to the length and altitude changes.
Villarrica Traverse
The Villarrica Traverse trail is a long-distance hike that traverses the entire Villarrica National Park in Chile, starting at the ski center in Pucon and ending in Puesco. There is also a shorter version of the trail that leads to Laguna Azul. It can be accessed from the CONAF checkpoint Quetrupillán Sector. The trail can take 3-5 days to complete, depending on detours to different viewpoints. I recommend adding a climb on top of the Quetrupillan volcano to the itinerary. The best time to hike this trail is from December to April.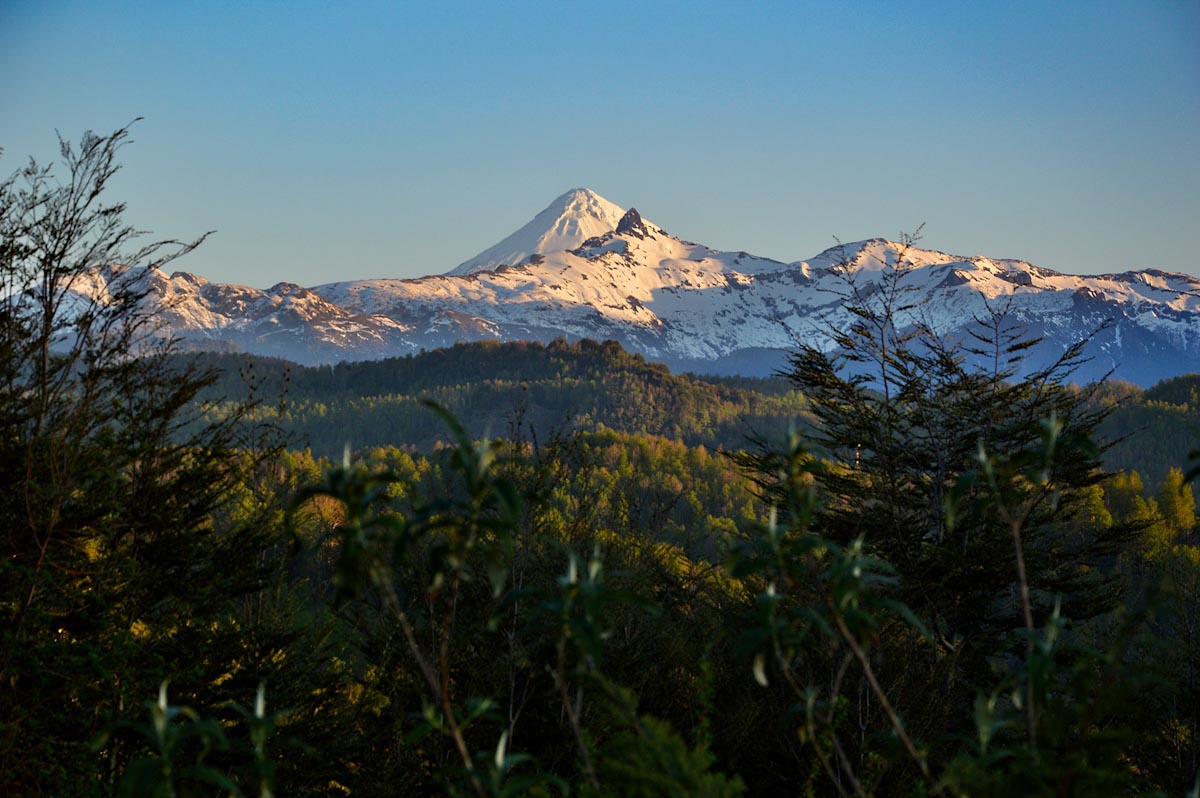 Classic itinerary of the full Villarrica Traverse:
1-2 day. Centro de ski – Chinay. 29 km | 15 hours | mostly descending. This part of the hike is usually completed in 2 days. It is very exposed volcanic terrain, not as picturesque as the rest of the hike, so many people skip it. 
3 day. Chinay – Laguna Azul. 18 km | 7 hours | 1450 m elevation gain. 
4 day. Laguna Azul – Laguna Avutardas. 17 km | 6 hours | 500 m elevation gain. Stay at Volcano View Camping.
5 day. Laguna Avutarda – Puesco. 9 km | 3 hours | 660 descent. 
Sierra Nevada trail in Conguillío National Park
Distance: 10 km (6.2 miles)
Duration: 5 hours
Elevation gain: 622 m (2000 ft)
Difficulty level: easy
Entrance fee: 9300 CLP
Opening hours: Tuesday to Sunday from 8:30 to 18:00 (admission until 14:00)
GPS trek: https://es.wikiloc.com/
Conguillío National Park is known for its ancient and unexplored araucaria forests. BBC named it as one of the last places on earth where one can see the landscapes that once housed dinosaurs. The documentary series "Walking with Dinosaurs" was filmed partially in Conguillío National Park. The landscape has been shaped by volcanic and glacial activity, with the Llaima volcano standing at 3,125 meters. 
It is possible to climb to the top of the Llaima volcano. However, unless you are an experienced hiker with a proper alpine equipment, you should go on a guided tour. For example, Rutas Australes company offers this hike from Pucon.
What To Pack For Hiking In Patagonia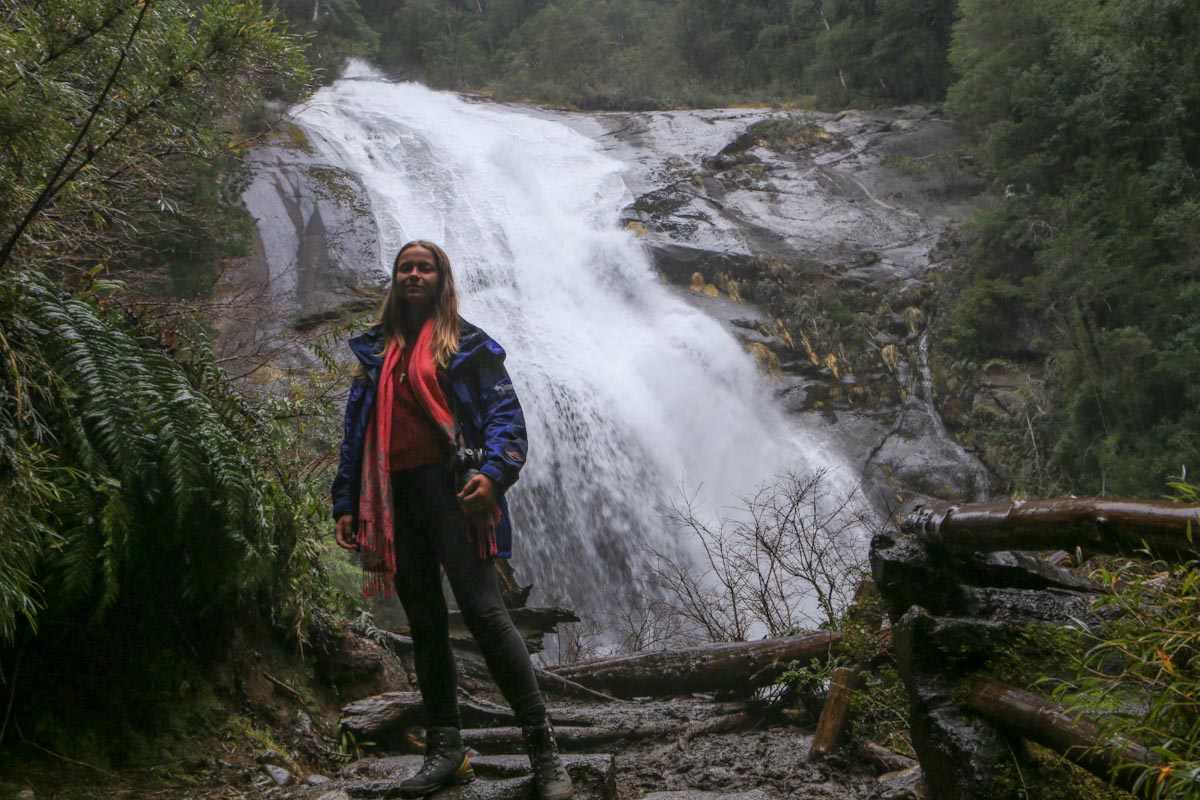 Some items you may want to bring along include:
Layers of clothes: thermolayer, quickly drying t-shirt (no cotton!), fleece, down jacket, and a waterproof windbreaker; as well as a few pairs of socks, long pants, and a hat. Weather in the mountains is changing very quickly, and even a sunny clear day can turn into a nightmare on a high mountain pass. 
Sunglasses to protect your eyes from the strong UV.
Bug repellent that wards off the horse-flies (many people say that horse spray Avon Skin-So-Soft works really well; I've never tried it).
Cooking gear: a stove, gas, pots, and utensils for cooking meals at the campsite. Open fires are prohibited in most of the national parks in Chile. n
Water bottle and a filtration system to refill your bottle from the streams and lakes. While on most of the trails in Patagonia you can drink the water directly from the water source, it is better to have the filter just in case. 
5 Great Things to Do In Pucon (That Are Not Hiking)
Soak in thermal springs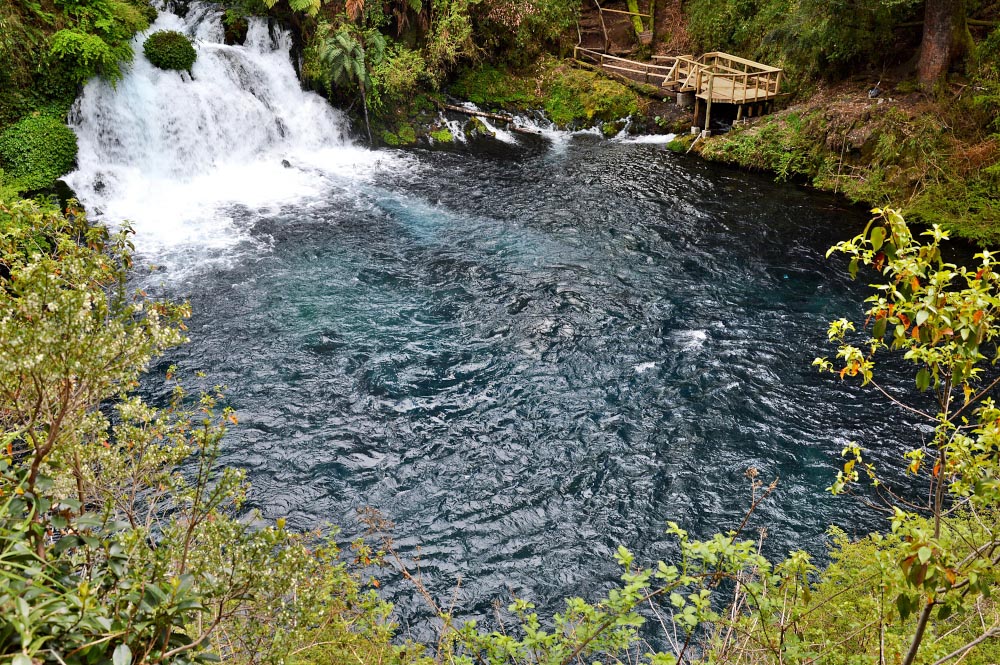 Relax after the hike in one of Pucon's thermal springs. The Geometricas Hot Springs are a popular choice, although the entrance fee is steep at 44000 CLP (approximately 50$). For a more economical option, try Los Pozones, Rio Blanco, or El Rincon. Alternatively, visit Ojos del Caburgua, a picturesque water cascade that falls into pools in a forested glade. This natural pool is not a hot spring, but it is still a very relaxing spot. Consider biking the 30 km round trip from Pucon to Ojos del Caburgua for a fun and eco-friendly way to get there.
Bike around the magnificent lakes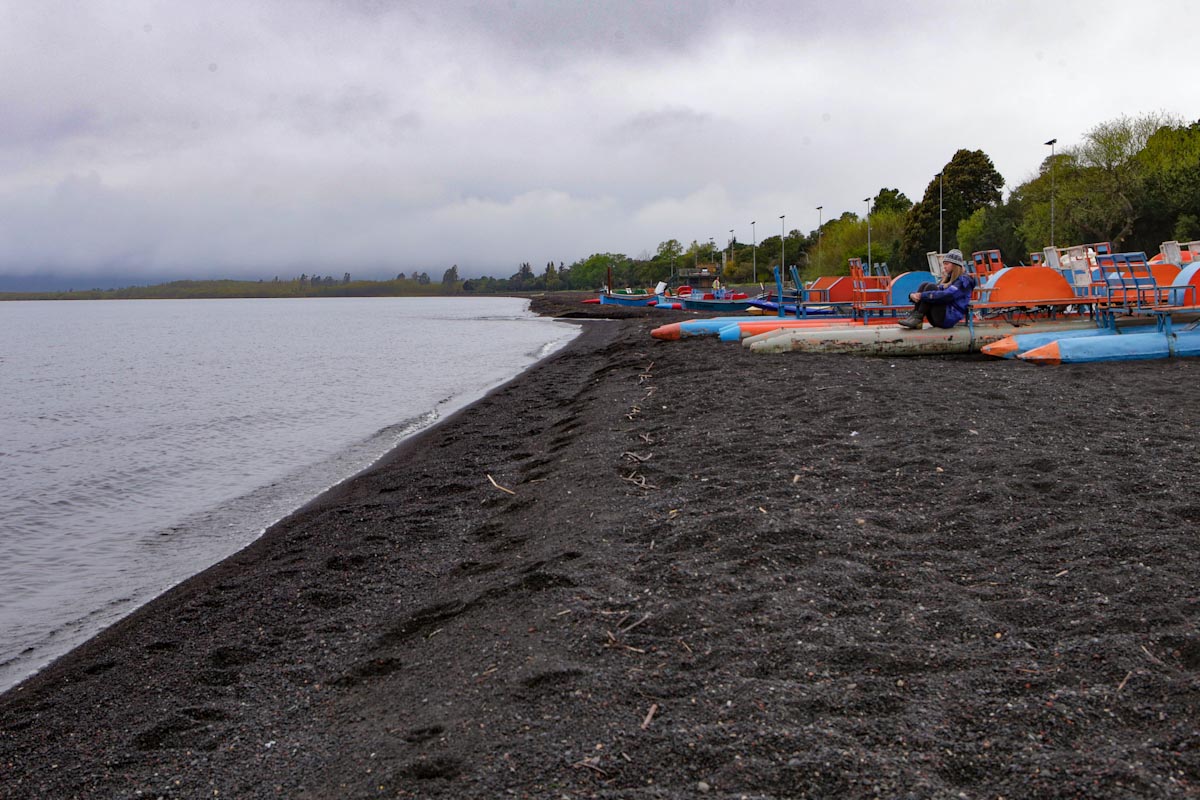 Rent a bike in Pucon, and go on an adventure! Ride along the shores of pristine Calafquén and Panguipulli lakes and through the mountain valleys surrounding five volcanoes. Use the Bikemap website to find different routes.
Bike rental in Pucon:
Sierra Nevada Aventura (O'Higgins 524 , Esquina Palguin, Pucón).
BiciPucon will deliver the bike to your hotel; they are cheaper than other agencies because they don't have an office.
Visit indigenous Mapuche people
The Mapuche are indigenous people of South America who live primarily in Chile and Argentina. They have a rich culture and history that dates back thousands of years. The Mapuche have a long history of resistance to colonization. They believe in the importance of living in harmony with the natural world, and their spiritual beliefs and rituals often revolve around the elements of the earth.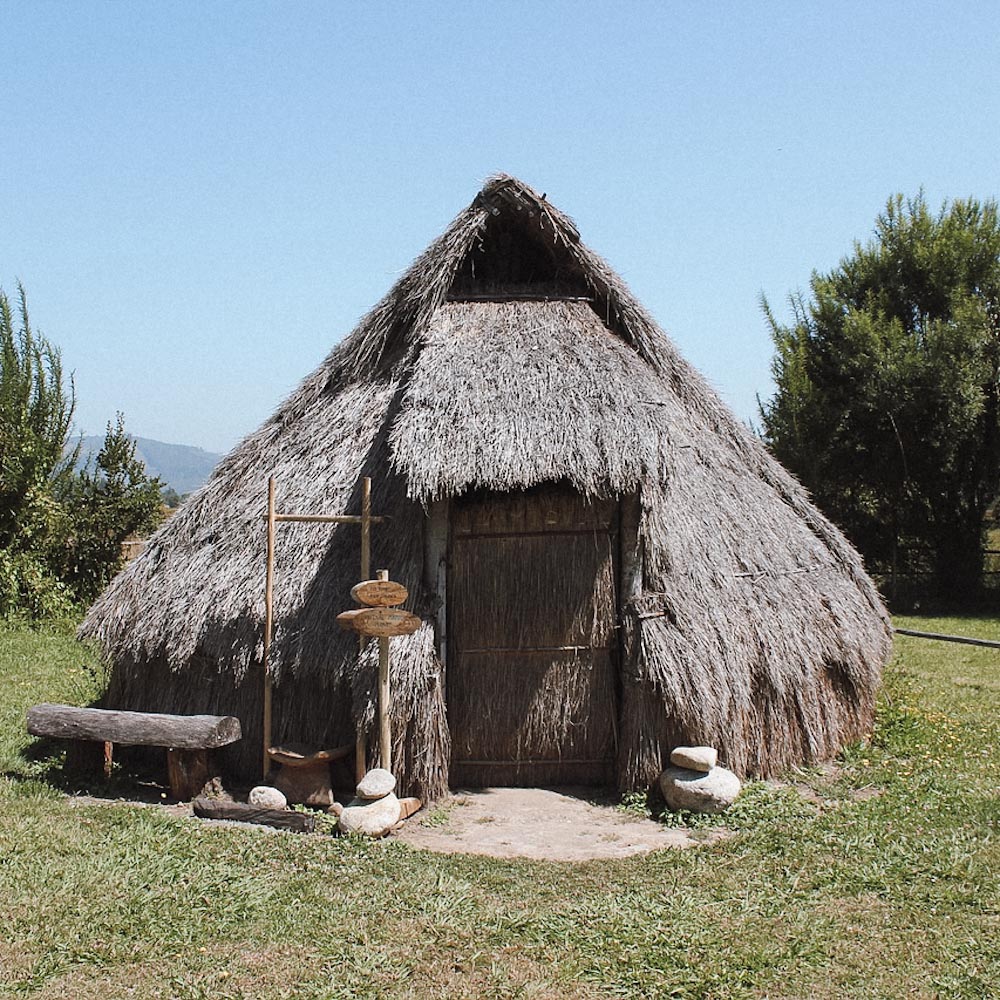 Where to experience the Mapuche culture in Pucon?
Lican Ray is a village located 72 kilometers from Pucon on the northern shore of Lake Calafquen. These lands are home to Mapuche indigenous communities. Various activities are available for visitors.
The Quelhue community also welcomes tourists and can be contacted directly through Facebook.
Ruka Newen Zomo is a traditional restaurant just 20 min outside of Pucon. There you can try simple but delicious indigenous meals, for example changles or pichku.
Kila Leufu ruka&hostel is a traditional Mapuche house, that is converted to a hostel. There you can learn how to milk the cows and recognize the trees of the area, such as coigües, lengas, ñirres and canelos.
At the Aldea Intercultural Mapuche Trawupeyüm, visitors can enjoy traditional Mapuche cuisine.
The Mapuche Museum in Pucon.
See Leon and La China waterfalls
Just a short drive away, you'll find the stunning Palguin waterfalls. First up is La China, an impressive waterfall with a massive drop into the canyon below.
After you've visited La China, make your way up the road to Salto Leon – the most powerful and impressive waterfall near Pucon. The highlight of this place is a hot tub called tenajas, which are located right in front of the gorgeous waterfall. You can book one here. It cost 3000 CLP to enter, or 25 000 CLP to use the pools. Prices may vary depending on the season. The waterfall is actually divided into two and has so much water spraying over that you're sure to get wet from the mist. And if you're lucky, you might even catch a beautiful rainbow forming over the falls.
Go horse riding in Araucania region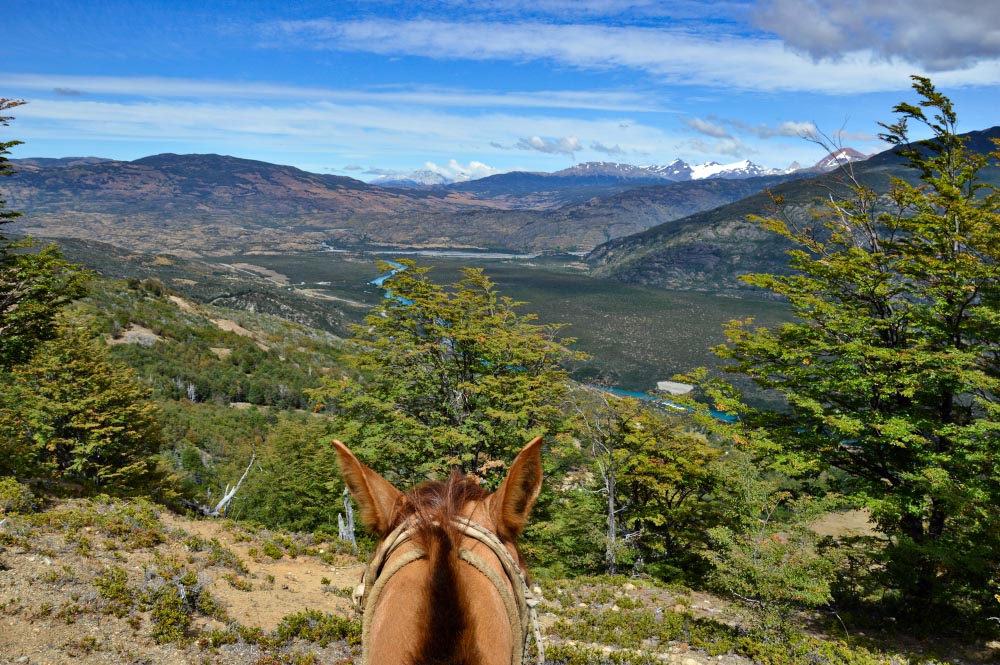 If you want to explore the Araucania region from a different angle, I recommend you to do a horse ride. The tour brings you through beautiful forests, open pastures, and the Carhuello mountain range. Different agencies have different itineraries, but any route in this region is extremely beautiful. The horses are well trained in Patagonia, so all you have to do is sit back, relax, and enjoy the ride. Multi-day horseback riding tours are also available.
I've done a similar tour in Aysen region in Chile, and I loved it so much! Riding on horseback allows you to access parts of the region that otherwise you will never visit. The length of the tour gives you plenty of time to fully appreciate the beauty of the surrounding nature.
Tours can be found in the travel agencies in Pucon, or you can book one online:
Try local cuisine 
The local cuisine reflects the diverse cultural influences of the region. Lake region in Chile is a melting pot for the Mapuche, Spanish, German and modern Chilean cultures.
Delicious traditional meals can be found at local restaurants around Pucon. I prefer small family-style restaurants in the villages. Food there is usually more authentic, and it's always nice to support local communities. Or, why not try your hand at cooking some traditional dishes yourself? You can take a cooking class like this one with locals and learn how to make some of the Mapuche dishes. This is a great way to fully immerse yourself in the culture and bring some new skills back home with you.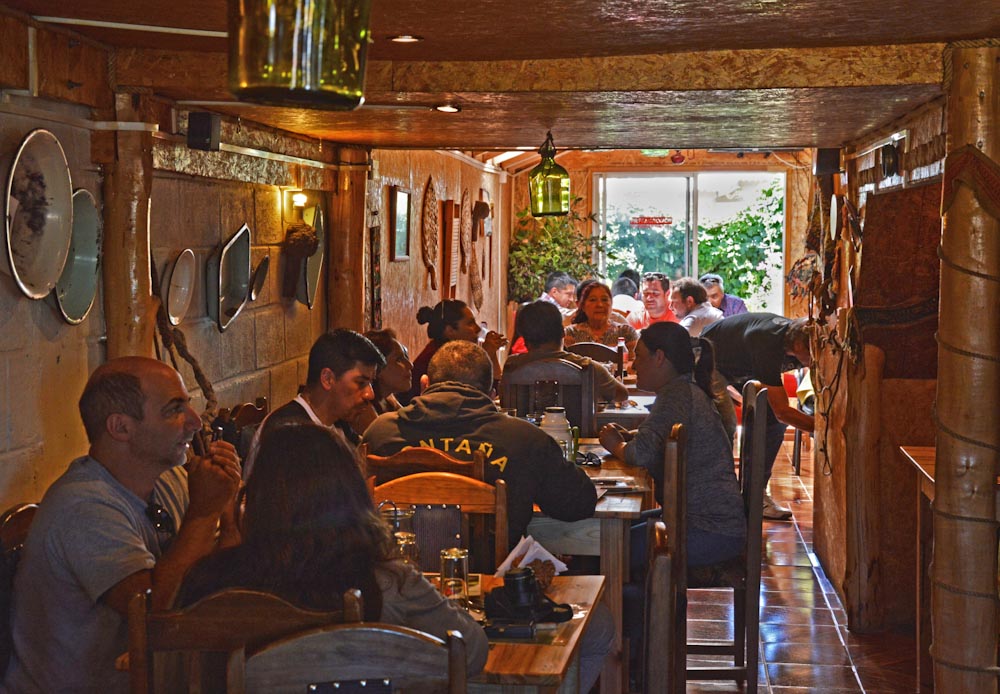 Some traditional dishes you might try while visiting Pucon include:
Curanto: a traditional Mapuche dish made with a variety of meats and seafood, cooked in a hole in the ground and covered with leaves.
Empanadas: small pastries filled with meat, cheese, or vegetables.
Phichkü: a stew based on pumpkin, peas, chard, thyme and paprika. It can be accompanied with meat or a homemade sausage.
Asado: grilled meat, often served with chimichurri sauce.
Cazuela: a hearty stew made with meat, vegetables, and sometimes beans.
Churrasco: a large, thin slice of grilled beef.
Humitas: corn cakes, often served with spicy salsa.
Pastel de choclo: a savory casserole made with ground corn, meat, and vegetables.
Changles: typical mushrooms from the region, that are common in Mapuche cuisine.
Is Pucon Worth Visiting?
Pucon is a fantastic place for those who love the great outdoors. Whether you're interested in hiking, rafting, summiting active volcanos, or soaking in the thermal baths, there is something for everyone in this beautiful town in southern Chile. There is so much to see around, that you can easily spend a few weeks in the area. It is also home to the Mapuche indigenous communities, if you are interested in the cultural tourism. Pucon is a well-developed and easily accessible town, making it a great destination for tourists of all budgets.