South Dakota is a highly favored choice among RV travelers looking for domicile in the United States. In this article, I'll explain why we opted for South Dakota residency, and share the pros and cons of our decision.
Where is South Dakota
Situated in the heart of the United States, South Dakota shares its borders with North Dakota, Minnesota, Wyoming, Iowa, and Nebraska. The state encompasses both the vast Great Plains and the dense pine forests of the Black Hills. The state's capital is Pierre.
Have you heard about Full-Time Traveler Program?
If you've been contemplating immigrating to the US or changing your residency, South Dakota may not be your immediate choice. This state rarely finds mention in tourist guides, remains obscure in the news, and even many Americans have limited knowledge about it. You might have heard of Mount Rushmore or the largest motorcycle festival in the world in Sturgis. But that's about it.
Read Also: Complete Travel Guide to South Dakota. The Land of Cowboys and Indians
So, why did we choose South Dakota as our "home" state?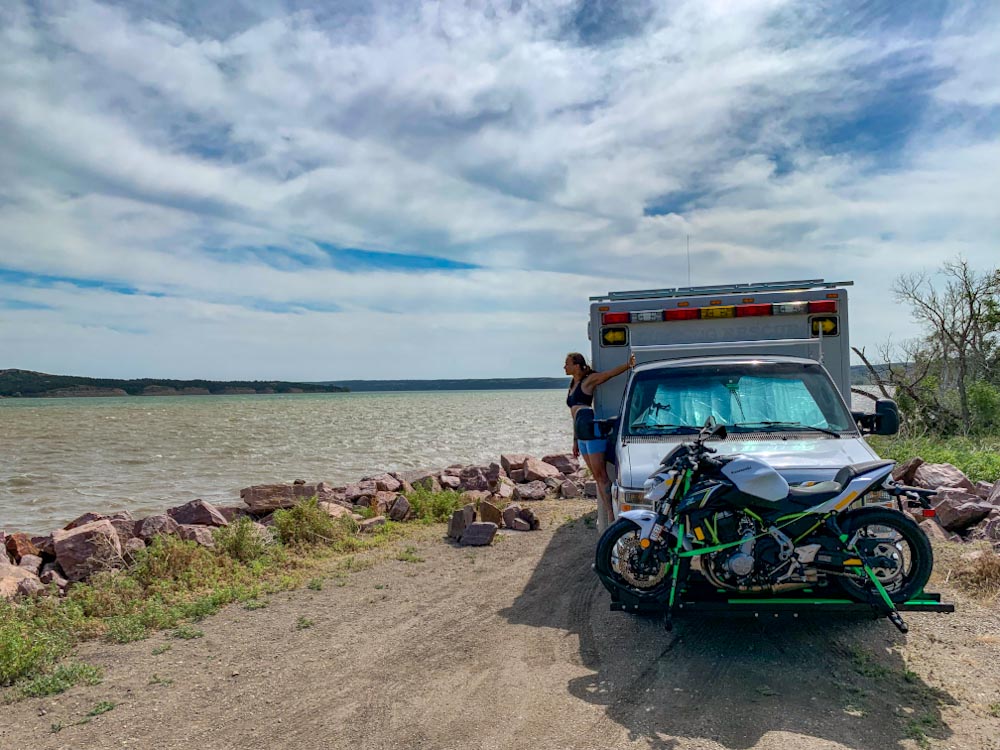 In the US, proof of residency is essential for obtaining a driver's license, paying taxes, opening a bank account, and voting. You also need a physical address to receive mail and packages.
For those constantly traveling in a motorhome, determining a permanent address (domicile) can be a challenge. Having a property or a family member's address for official registration is ideal, but what if you live in a motorhome and are always on the move?
Read Also: Traveling Across the USA in a Van [2023]: Your Ultimate Guide
There is a solution! You can acquire an official address through a mailbox service. This means you can legally reside in your RV and use a PO Box address for tax and legal purposes. However, only a few states offer this option: South Dakota, Texas, and Florida.
Let's compare these states.
South Dakota Residency: Pros and Cons
South Dakota stands out with its relaxed rules for obtaining residency. You can establish a mailbox through ChooseSD service or DakotaPost.
Pros:
👍 One of the main advantages is that you only need to spend one night in the state to get South Dakota residency. This can be at a hotel or campsite. Afterward, you won't need to return for five years (though I recommend spending a couple of months in the state – it's a gorgeous place!).
👍 Low Taxes: No state income tax, no personal property tax, and only 4% sales tax. You will still have to pay federal income tax.
👍 Low vehicle registration and insurance fees.
👍 Vehicle inspection is not required, unlike in Texas.
Cons:
👎 Driving license is only valid for 5 years. You will have to return to the state to renew it.
👎 You are not exempt from jury duty.
Texas Residency: Pros and Cons
You can rent a mailbox through Texas Home Base or Escapees. They sort and scan your mail for you and allow you to view received emails online!
Pros:
👍 No state income tax. Like South Dakota, you will still need to pay federal income tax. However, if you are moving from California (13.3%), New Jersey (10.75%), or Oregon (9.9%), you can save thousands of dollars every year.
👍 Low cost of vehicle registration ($50).
👍 To obtain residency, you will need 30 days of staying in Texas. For confirmation, you will need a proof of rent with your name on it. So boondocking in an RV or staying with friends won't work.
👍Driving license is valid for eight years and can be renewed by mail.
Cons:
👎 Sales tax of 6.25% on the purchase of vehicles.
👎 An annual vehicle inspection is required, meaning you have to return to Texas every year. However, from 2025, vehicle inspections will become optional.
Florida Residency: Pros and Cons
Pros:
👍 Florida is one of nine states with no state income tax. However, the sales tax is 6%.
👍 Florida residents enjoy good discounts on tourist attractions, including Walt Disney Park and cruises.
Cons:
👎 Registration fee of $225 per vehicle, plus standard registration fees.
👎 Residency requires 183 days of residence in the state. You will need to rent accommodation or use the services of Escapees.
👎 Any vehicles purchased outside of Florida require a technical inspection.
👎 State residents are not exempt from jury duty.
How to Become a South Dakota Resident: Step-by-Step Instructions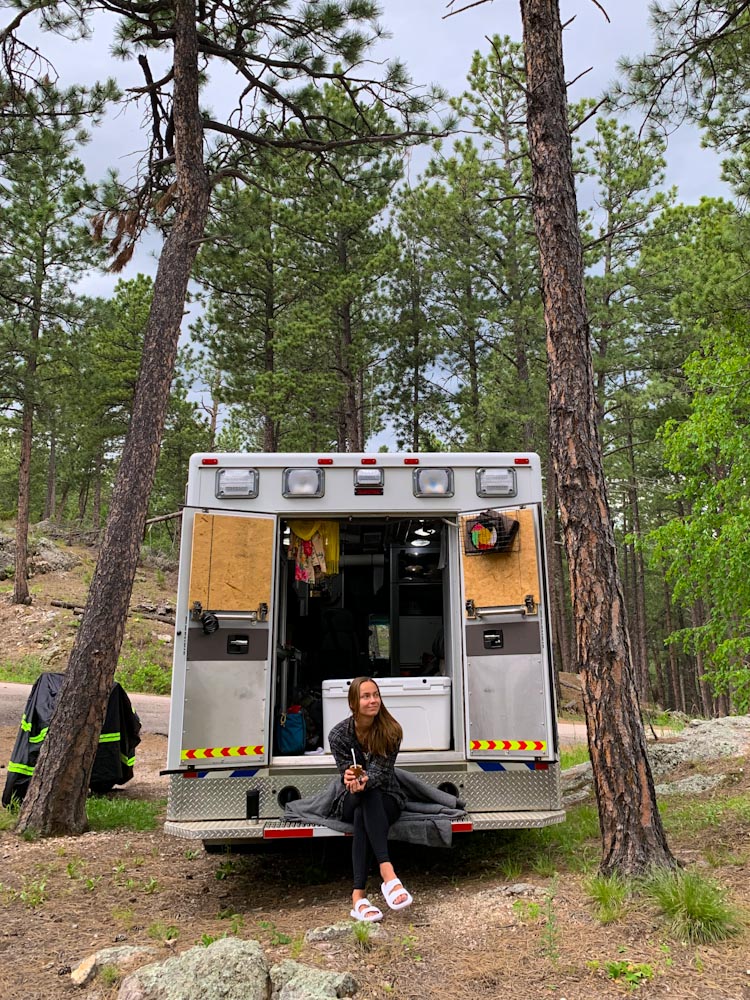 Register a mailbox with Dakota Post or ChooseSD.com.
Register your vehicle (this can be done by mail).
Travel to South Dakota and spend one night at a campsite or hotel. Keep the receipt, which includes your name, mailbox address, and the address of the place where you are staying.
Schedule an appointment with the DMV if you need a new driver's license. For obtaining ID card or renewing your license, you don't need an appointment. Just walk in!
Go to the DMV with your US passport or Green Card, SSN, hotel receipt, your mailing address, and a letter that you must send to that address in advance (however, we weren't asked for it). Pay the $25 fee.
In just twenty minutes, we were given ID cards confirming our South Dakota residency!